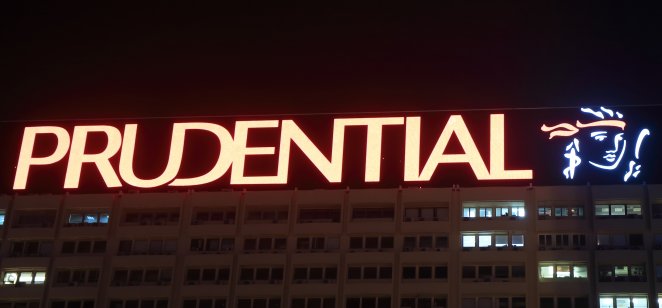 Insurance giant Prudential has announced the completion of the demerger of Jackson Financial and that its board has approved a demerger dividend.
Prudential investors will get one Jackson share for every 40 Prudential shares they own.
The move means Jackson is now an independent company that will be listed on the New York Stock Exchange (NYSE) later this month and will leave Prudential with more time to focus on its core businesses in Africa and Asia, with headquarters in London.
The decision to separate Jackson – an annuity provider based in Michigan -- from Prudential was made in March of last year.
Focus on Asia and Africa
Mike Wells, group chief executive of Prudential said, "With the demerger of Jackson completed, Prudential's businesses are focussed exclusively on Asia and Africa, providing life and health insurance and asset management.
"Our businesses in Asia have leadership positions in their chosen segments, and we now operate in eight markets in Africa," Wells said. "We look forward to continuing to serve our customers and build long-term value for shareholders and our other stakeholders through the disciplined execution of our growth strategy."
Cutting back ownership
Prudential will retain 19.9% of Jackson but it has plans to cut this down to less than 10% over the next 12 months.
Earlier this year, Prudential posted a paper loss of £3.3bn ($4.57bn) for the six months to June 30, compared to a £385m profit a year ago.
Prudential saw a small share price increase of 0.07% to 1,485p upon release of the demerger news.