Prosus (PRX) enjoys strong first-half growth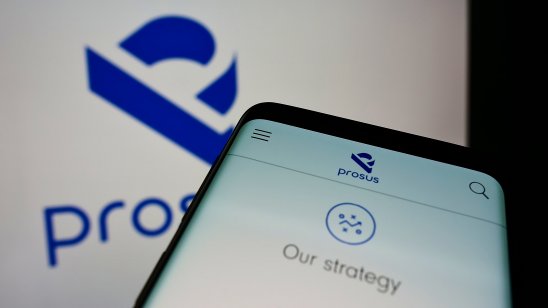 Dutch technology investor Prosus has revealed a strong half-year performance with increased revenues and trading profit.
The Amsterdam-based conglomerate, which has investments in companies such as Tencent, reported group revenue of $16.6bn (£12.3bn) – up 29% year-on-year.
In a statement released on Monday, it said ecommerce revenues had risen 53% to $4.2bn, while $5.2bn had been invested since the start of April to further accelerate growth.
Good progress made
According to Bob van Dijk, group chief executive of Prosus and Naspers, good progress has been made on several fronts during the first six months of the year.
"Our ecommerce portfolio continues to grow at pace and we are focused on investing behind that growth to build momentum and capture the significant opportunity we see ahead," he said.
He also pointed out that it continued to crystalise returns for shareholders during the period through a $5bn share-repurchase programme.
Ecommerce portfolio growing
The company's statement attributed growing ecommerce revenues to 101% growth in classifieds, 86% growth in food delivery, 51% growth in edtech and 44% growth in payments and fintech.
"Analyst consensus estimates of the value of the ecommerce portfolio (excluding Tencent and VK/mail.ru) are increasing and is now approaching $50bn," it stated.
Within classifieds, OLX Group – a subsidiary of Naspers – has delivered a strong year-on-year performance with revenues more than doubling to $1.3bn and trading profit increasing significantly, growing 139% to $108m.
Food delivery
The company said performance in its global food business remained strong with iFood, Swiggy and Delivery Hero operating at significant scale and was innovating beyond their core businesses.
"Our food businesses now cover more than 60 countries," it stated.
Within payments and fintech, meanwhile, PayU delivered solid results with total payment volume growing 48% to $35.3bn.
Edtech expansion
Prosus said it has continued to rapidly expand the scale and reach of its global edtech business, with the portfolio currently serving more than 500 million users.
"The segment grew strongly during the period, delivering revenue growth of 51%, to $120m in the first half of the financial year," it stated.
Trading losses came in at $48m versus $13m for the same period last year, reflecting continued investment.
Read more: Prosus to acquire Indian digital payment company BillDesk