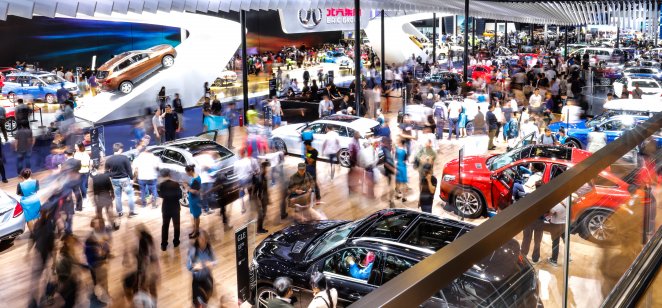 Profits at Chinese factories plummeted by 9.9 per cent in October from a year earlier, the steepest monthly fall since 2011. The industrial data, revealed by the National Bureau of Statistics, covers firms with more than $2.8bn (£2.1bn, €2.5bn) in annual revenue.
Profits in October slumped to $60.7 billion, following a 5.3 per cent contraction in September, with Chinese manufacturers battling falling prices, higher costs and the fallout from the continuing US-China trade war.
Taking 2019 as a whole, combined profits from China's factories have fallen 2.9 per cent from the same period last year.
The news follows a slew of gloomy results from Chinese industry, with the country's producer price index falling at its sharpest rate for three years in October. The official manufacturing purchasing managers' index also declined for the sixth straight month in September amid weak export orders.
Nie Wen, economist at Shanghai-based Hwabao Trust, told Reuters that the slump was expected to continue and profit growth "is expected to stay negative for a period of time in the future, likely prompting authorities to unveil more growth-boosting measures in a gradual and restrained way."
The results may be unhelpful for Chinese president Xi Jinping as he tries to negotiate a phase one trade deal with the US. President Trump said last week that he was prepared to increase tariffs on Chinese goods if the world's two largest economies failed to agree a deal, and may jump on the new results as proof that his strategy is working.