Primark trading ahead of expectations says AB Foods (ABF.L)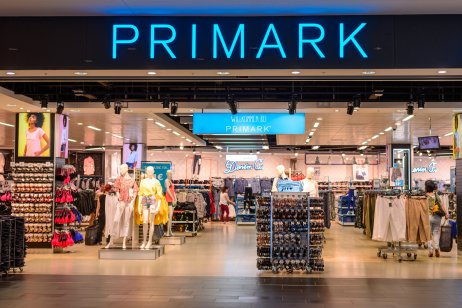 In a fresh trading update, Associated British Foods (ABF.L) says its fashion retailer Primark arm has seen better like-for-like sales compared to the same quarter last year, helped by pandemic-related store openings.
The sugar-to-fashion group also said it anticipated "significant progress" for adjusted operating profit and earnings per share for the half and full year.
ABF shares opened at 1,925p and inched up to 1,941p in early morning trading. This share price remains substantially below its 2,528p year high. Associated British Foods annual general meeting is scheduled for today morning.
Enough stock for Christmas
Primark has 400 stores across Europe and US and says supply chain disruption has been managed by prioritising products most in demand with the support of logistics partners.
"We have stock cover on the vast majority of lines for the important Christmas trading period."
The public health measures "taken to date in our markets are mainly restrictions in trading hours in the Netherlands, the requirement for vaccine passes in Germany and the closure of our five stores in Austria".
Primark, like other retailers, remains vulnerable to government policy change as the Omicron variant spreads.
Price hikes pencilled in
Trading across grocery, sugar, ingredients and agriculture is in line with expectations, AB Foods added.
"We are experiencing the impact of widely reported port congestion and road freight limitations and our businesses have been working hard to overcome these difficulties."
AB Foods also said that it has seen an escalation in energy, logistics and commodities costs "and we have been implementing plans to offset these through operational cost savings and, where necessary, the implementation of price increases".
'Significant progress'
Taking all these factors into account, "we continue to expect significant progress, at both the half and full year, in adjusted operating profit and adjusted earnings per share for the Group", the company said this morning.
Primark has opened two new stores, one in Vigo, Spain, and one in Catania, Italy, bringing its total trading estate to 17m square feet.
Sales in some parts of Europe have been previously hit by a lack of tourism though Primark has also had lower staff cost pressure to bear.
Read more: UK GDP still below pre-Covid levels, ONS figures show