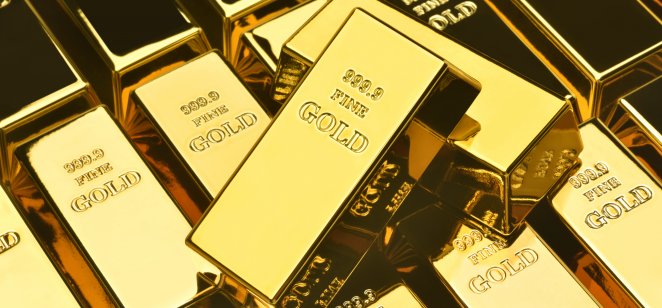 Precious metals were downbeat on Wednesday morning, with gold, silver and platinum all lacklustre, following a stronger US dollar (DXY) and rising US Treasury yields. Investors were also awaiting crucial US inflation data due out on Friday to see if it had peaked or not.
According to Piero Cingari, analyst at Capital.com, "After a good rebound from mid-May support, precious metals' positive momentum was stymied by the rise in US Treasury yields and the recovery of the US dollar (DXY).

At the macro level, last week's excellent US labour market statistics - 390,000 non-farm payrolls in May 2022, which was more than expected – fuelled speculation of a more aggressive Fed in its rate rise cycle, which is a drag for precious metals.

However, the spectre of stagflation – low or stagnant growth coupled with high inflation – is gaining ground. The World Bank lowered global growth forecasts to 2.9% yesterday, citing increased dangers of 1970s-style stagflation. This is often an economic condition in which gold outperforms.

Regarding other metals, the iron ore rally continues to gain ground, up 6% over the last week, supported by the reopening of the Chinese economy from Covid-19 lockdowns, which have improved the demand outlook, while supply appears tighter due to restrictions on Indian exports and under-potential production in Australia and Brazil.
Gold dipped following a stronger US dollar (DXY)
In London morning trading, spot gold dipped 0.2% to $1848 per troy ounce, following a stronger US dollar (DXY) and increasing US Treasury yields.
Silver sank 0.8% to $22 per troy ounce as growth concerns weighed on the riskier precious metal.
US 10-year Treasury yields inched up 2.2 basis points to 3.0%, finally scraping past the psychologically important 3% barrier, following weeks of hovering around it.
Platinum inched lower 0.3% to $1007 per troy ounce, somewhat subdued after a recent near 2-month high, as the market continues to tighten with falling supplies from South Africa, amid ongoing labour strikes. Palladium fell 0.8% to $1972 per troy ounce.
Copper lost 0.8% to $4.4 per pound, clambering down from a six-week high seen last week, following warnings about the global growth outlook.
Aluminum rose 0.7% to $2800 per tonne, struggling to recover from more than a five-month low seen recently, with Chinese consumption still not up to the mark.
Iron ore fell 1.2% to CNH 969 per tonne, after reaching a one-month high due to lowering supplies from top suppliers Brazil and Australia, as well as a resurgence in Chinese demand.
Top things to know about metals today
Gold: Analyst at Metal Focus have highlighted that they expect gold to average around $1830 per troy ounce this year, which would set a new record high average price.
Iron ore: Iron ore prices posted the best weekly gains (+6%) in the last three months.
What is your sentiment on Palladium?
Vote to see Traders sentiment!
Copper: The Aynak Logar copper mining project in Afghanistan is currently facing some trouble with a Chinese-owned stakeholder demanding a contract revision.
Aluminium: The International Aluminium Institute has just appointed Satish Pai as its new board chairman.
Top things to know about mining stocks today
Glencore (GLEN) 's subsidiary MIM has just entered into a complementary earn-in agreement with Austral Resources Australia.
Rio Tinto (RIOgb)'s recent female employee recruitment event has pull in more than 3000 applications.
BHP (BHP) has just announced that it will be investing in blue carbon.
Antofagasta (ANTO) has just reported a concentrate pipeline leak in its Los Pelambres copper mine in Chile.