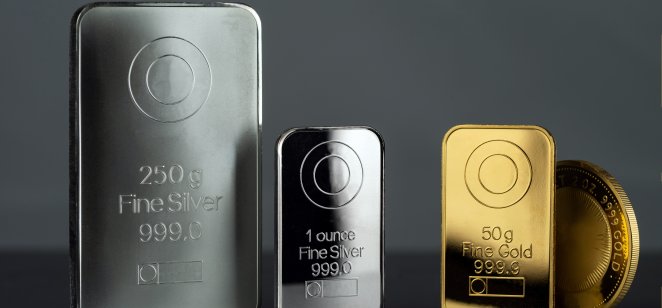 Content
Precious metals were buoyant on Monday morning, kicking off the week on a good note, with gold, silver, platinum and palladium all up. This was following reports of certain G7 countries planning to ban Russia gold imports, in a new wave of sanctions.
However, the upcoming European Central Bank's Forum on Central Banking, due to be held later in the day, put a floor on prices. The forum is expected to shed more light on the ECB's 25 basis points interest rate hike in July, as well as detail the path forward from there.
According to Piero Cingari, analyst at Capital.com, "The US dollar (DXY) declines, real rates halt from surging, and gold and silver gain. They are typical examples of movements associated with an elevated risk in stagflationary conditions, which are tipically characterised by sluggish growth and high inflation. The market's belief that rate hikes alone can't curb supply-disrupted inflation is growing, therefore investors are fleeing cash and returning to gold and precious metals."
Gold inched up following speculations of some G7 countries banning Russian gold imports
In London morning trading, gold inched up 0.5% to $1,835 per troy ounce, following reports that the UK, US, Canada and Japan were looking to ban imports of new Russian gold.
Silver advanced 1.7% to $21.4 per troy ounce but still hovered around a 23-month low as the precious metal struggled to clear the psychologically important $22 per troy ounce level.
US 10-year Treasury yields climbed up 3 basis points, to touch 3.2%, up from 3.1% in the last trading session.
Platinum increased 0.4% to $911 per troy ounce, following increased investor anxiety that Russian platinum may be the next precious metal to be banned by G7 countries, following gold.
Palladium edged up 2.8% to $1,928 per troy ounce, following Sibanye-Stillwater (SBYSF) reporting that its South African mine would be shutting down for 4-6 weeks, following recent severe flooding.
Copper advanced 0.3% t $3.7 per pound, recovering slightly from a 16-month low seen recently, following a major strike at Codelco, a state-owned Chile copper miner.
Aluminum rose 0.4% to $2,465 per tonne, but was still below the critical $2500 per tonne level, as demand for the base metal suffered amid soaring interest rates, which makes borrowing significantly more expensive for the construction sector, especially in China.
Iron ore dropped 0.4% to $117 per tonne, slowly recovering from a near 6-month low seen recently, amid promises of the Chinese government providing more stimulus to support the economy.
Top things to know about metals today
Gold: A number of G7 countries are considering banning the import of newly minted Russian gold, as the Russia-Ukraine conflict continues to rage on.
Iron ore: Australian treasurer Jim Chalmers, rising iron ore prices have halved the Australian government's budget deficit.
Copper: According to Brent Cook, the founder of Exploration Insights, copper has one of the best investment potentials this year, along with nickel and gold.
Platinum: Sibanye-Stillwater (SBYSF) has recently announced that its South African mine will be closed for 4-6 weeks for repairs after flooding.
What is your sentiment on Palladium?
Vote to see Traders sentiment!
Top things to know about mining stocks today
Glencore (GLEN)'s share price may have a potential upside of about 23.25%, according to the Royal Bank of Canada (RY).
Rio Tinto (RIOgb) has recently announced that it will be helping Mongolia deal with desertification and climate change.
BHP (BHP)'s share price has recently seen an upswing following investor sentiment recovering as iron ore prices bounced back somewhat.
Anglo American (AALI) has just been given a rating of "moderate buy", deemed quite average by a consensus of analysts.