Poundland: GBP hits discount price levels prompting government and BoE rhetoric
Subscribe to Weekly Highlights
The major market events for the week ahead right in your inbox.
Subscribe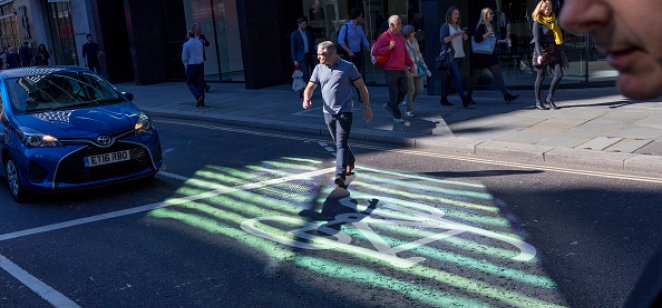 Content
Sterling was at 1.0790 at 10am on Tuesday morning following Monday's record early-morning $1.035 low. A Bank of England statement claiming it would "not hesitate" to hike interest rates was designed to reassure. It did not.
The Bank of England says a "full assessment" of the government's borrowing-for-growth strategy will debut – finally – in November.
Markets will now stress-test this. "There has been a lot of short momentum in the last two weeks building up to what we saw on Friday," says Viraj Patel of Vanda Research.
"You need something fresh from a narrative perspective, perhaps more nonchalance from Whitehall or the Treasury on the tax cut route. I think if that [nonchalance] continues the markets will test it."
What is your sentiment on GBP/USD?
Vote to see Traders sentiment!
Pounded, again
Sterling was bumped lower again after Chancellor Kwasi Kwarteng pledged yet more tax cuts following his Friday mini-budget. Sterling's frailty has been made worse by a government decision not to include an Office for Budget Responsibility (OBR) update on UK growth and borrowing.
For the moment, the government appears to be sticking to a 23 November release date for its financial plan, including OBR growth and borrowing updates, which is eight weeks away (the Bank of England meets 3 November).
So the risk of fresh sterling squalls are high. Kwasi Kwarteng is meeting major City bankers today while some mortgage lenders pull products from the market, the consequence of a lack of visibility on interest rates.
Late mover advantage
But there's an advantage of the Bank of England not moving on rates just yet says AJ Bell's Russ Mould.
"Conditions have been so febrile that it risked an emergency rate hike failing to make any impact on the direction of the pound – the equivalent of turning up to gunfight with currency traders with a banana in the holster.
"Governor Andrew Bailey and his colleagues will hope that allowing things to calm down first will allow any action they eventually take to have a tangible impact on markets."
Some investors think interest rates could double by the spring in an effort to wrest inflation to the ground.
Lower the flag?
Key to the currency crisis is the Federal Reserve. Should the Fed signal it will lower the Jolly Roger on inflation, then USD will surely fall, allowing some measure of market equilibrium.
| | |
| --- | --- |
| Long position overnight fee | -0.0084% |
| Short position overnight fee | 0.0024% |
| Overnight fee time | 22:00 (UTC) |
| Spread | 0.00010 |
| | |
| --- | --- |
| Long position overnight fee | 0.0047% |
| Short position overnight fee | -0.0130% |
| Overnight fee time | 22:00 (UTC) |
| Spread | 0.014 |
| | |
| --- | --- |
| Long position overnight fee | -0.0042% |
| Short position overnight fee | 0.0003% |
| Overnight fee time | 22:00 (UTC) |
| Spread | 0.00060 |
| | |
| --- | --- |
| Long position overnight fee | 0.0000% |
| Short position overnight fee | -0.0001% |
| Overnight fee time | 22:00 (UTC) |
| Spread | 0.093 |
But while US wages are rising and unemployment is low, the Fed is unlikely to back off. Painful as it is for other major economies, the US is looking in good shape, all considered, thereby supplying more gravitational pull to USD.
The next big market mover is US CPI inflation on 13 October and market watchers will be looking closely at core inflation, particularly on food and housing.
Beyond energy and the topline
While US energy inflation has been high – it increased at a slower 23.8% year-on-year in August, compared to 32.9% in July – the big worry is how inflation looks once energy volatility dissipates.
As to rate-sensitive housing, US mortgage rates have soared, helping soften the housing market. Yesterday the average 30-year US fix mortgage rate leapt to 6.87%, the highest rate since 2002.
High impact protection
Back to sterling. Viraj Patel worries that the Bank of England has not created a strong enough crash barrier for the pound.
"They're playing this almost for even trying to see what is the minimum they can do to create a bottom in the market. History always suggests that the market will keep pushing you."
So more savage swings look likely. Which also means that if borrowing costs rise to offset sterling's fall, it could quickly wipe out any upturn from the chancellor's tax cut bonanza.
Unhappiness with either Truss or Kwarteng could even trigger another leadership bid, giving the pound another shellacking.
EUR/GBP fresh high
Meanwhile EUR/GBP has risen to its highest level since September 2020. Capital fx analyst Daniela Hathorn says euro traders are faced with growing risks of economic recession, not to mention the strengthening of the far-right in Italy.
"Because of this, EUR/GBP is likely to remain volatile…The path of rate hikes is crucial in determining where next for the pair, but the pound may well continue to lose ground against the euro as concerns about stagflation deepen."
Large rallies may get corrected quickly "but we may start to see those daily gains build to the upside, with higher highs and higher lows inching the pair closer to 0.91 where we saw some good consolidation back in December 2020".
At lunchtime DXY was down 0.50% at 113.54 while the USD/JPYwas at 144.47, down 0.26%. GBP/USD was up 1.17% at 1.0796 while EUR/USD was 0.37% higher at 0.9639.
Related reading