Pound rallies on rising rate-hike expectations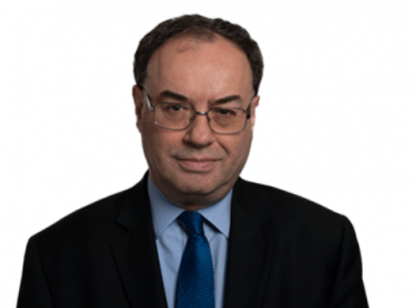 The pound remained higher against its main rivals on Tuesday after the Bank of England governor Andrew Bailey said he was "very uneasy" about rising inflation in the UK.
Sterling climbed 0.3% to $1.3453 against the dollar on Tuesday, and gained 0.2% to £0.8456 versus euro, while rising 0.4% to JPY153.61 against the Japanese yen.
Speaking on Monday afternoon to the House of Commons Treasury Select Committee Bailey explained that the central bank's decision to hold interest rates at a record low of 0.1% at its last Monetary Policy Committee (MPC) meeting earlier this month was "a very close call".
No November rate hike
Sterling reacted very poorly to the MPC call on 4 November as a rate increase to 0.25% had been fully priced in by the money markets.
Indeed, the pound has lost nearly 2% against the dollar since that meeting and has been under relentless pressure against its US rival since May, as high US inflation began to change the tone of some policymakers at the Federal Reserve.
From the chorus of doves that maintained price pressures were mainly due to transitory effects – several hawks have emerged to address the concerns of rising inflation and making markets believe that rate hikes could follow next year.
What is your sentiment on GBP/JPY?
Vote to see Traders sentiment!
December hike price likely
The Bank of England's MPC members now look likely to make the first rate increase since August 2018 at next month's final MPC meeting of 2021. This is a move that is by now more than fully priced in by the money markets.
Talking of the Bank's 2% inflation target, Bailey stressed: "I am concerned that there is a view in some quarters that we've gone off that … it's not true."
He added: "I'm very uneasy about the inflation situation - I want to be very clear on that. It is not where we wanted to be, to have inflation above target."
Also at Monday's Commons hearing, MPC member Michael Saunders said that he voted for a rise, noting increasing inflationary pressures and a tightening labour market.
"I felt, given that evidence, that the likelihood of a pick-up in the pace of pay growth was sufficiently high that we should start now to withdraw some of the stimulus that was put in place," Saunders said.
UK unemployment
Also supporting the pound on Tuesday morning, the Office of National Statistics (ONS) reported that the rate of unemployment in the UK fell to 4.3% in the three months to the end of September from 4.5% in the June-August period after a record 304,000 joined the labour force. According to the ONS, a record 1.17 million jobs were available in the three months to the end of October.
"Things are more challenging for employers, who now face the tightest labour market on record - with those trying to recruit facing increasingly fierce competition from other companies," said Jack Kennedy, UK economist at jobs website Indeed.
Read more: Pound falls as Bank of England keeps rates at 0.1%