Pound boosted by upward revision to second quarter UK growth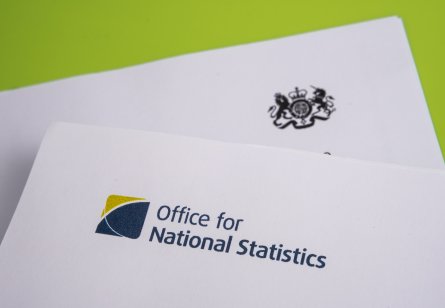 The pound climbed against its main rivals on Thursday after UK gross domestic product (GDP) increased by 5.5% for the quarter ended 30 June, revised higher from an initial estimate of 4.8%.
Sterling gained 0.2% against the dollar to $1.3451 and was 0.1% higher at £0.8624 versus the euro in early trade in London.
According to the Office of National Statistics, the level of GDP is now 3.3% below where it was pre-pandemic in the fourth quarter of 2019, revised from the previous estimate of 4.4% below.
In output terms, the largest contributors to this increase were from wholesale and retail trade, accommodation and food service activities, education and health, and social work activities.
Household consumption
The second quarter also saw increases in all main components of expenditure, with the largest contribution from household consumption, which contributed 4 percentage points to the 5.5% increase following the easing of coronavirus restrictions in the quarter, when compared with those in place in the first quarter (to end of March 2021).
The UK's net borrowing position with the rest of the world reduced to 1.5% of GDP in the second quarter, compared with 1.7% of GDP in the first quarter.
A rise in household spending of 7.9% saw the household saving ratio decrease to 11.7% in the second quarter, compared with 18.4% in the previous quarter, which was the second-highest on record.
Government borrowing
The government decreased its net borrowing position in the non-financial account to £51.3bn (8.9% of GDP) from £73.2bn in the first quarter (13.1% of GDP). Lower borrowing was driven by a rise in income from taxes on products and production of 9.1%, a fall in subsidies of 19.7% and a fall in government final consumption expenditure of 3%.
Ruth Gregory, senior UK economist at Capital Economics, said of the data: "Overall, while the upward revisions to GDP are clearly welcome, the second-quarter was three months ago, and the recovery appears to have stagnated since. Even so, given that there is now thought to be less spare capacity in the economy that will only encourage the Bank of England to hike rates in the not-too-distant future."
Read more: Shoppers will spend more this Xmas as supply chains clog