POSCO's takeover of Senex big news for Australia's upstream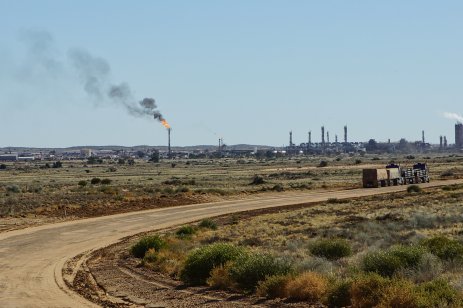 If successful, South Korea's POSCO International's takeover bid for Senex Energy will be the largest corporate takeover in the Australian oil and gas upstream sector since 2018. That was when Santos acquired Quadrant Energy for $2.1bn.
Australia's Senex Energy announced on Monday that it had received an AUD814.8m ($608.26m) takeover offer from POSCO International. The company said it has provided POSCO International with a period of exclusivity to "further advance the proposal".
POSCO, the world's sixth-largest steel producer, has a 62.9% interest in POSCO International.
Opportune time
Senex Energy focuses on producing gas from Queensland's Surat Basin. According to a comment article by Wood Mackenzie analyst Michael Song, Senex is expecting a rapid growth in output and revenue as production ramps up from its Roma North and Atlas gas projects, both of which are based the basin.
"An acquisition of Senex provides POSCO with exposure to Australia's east coast gas market at an opportune time. The Australian east coast supply-demand outlook is precariously balanced, and a lack of new supply sources is expected to lead to rising prices," Song added.
He noted that merger and acquisition activity in Australia's upstream space has heated up in 2021 following the mega-mergers of Woodside and BHP Petroleum, and Santos and Oil Search.
Senex Energy first quarter
Senex Energy announced on Tuesday that gas production from its Surat Basin asset rose by 6% to 5 petajoules in the first quarter of its 2022 financial year, ending 30 September.
The production increase was driven by commissioning at Roma North Stage 1b expansion and nameplate production of 32 terajoules per day achieved at Atlas, the company said.
It is the 19th consecutive quarter of Surat Basin production growth, said CEO Ian Davies in the statement.
Senex Energy also said a final investment decision for Atlas Stage 2 to expand its capacity by 50% to 18 petajoules per year has been approved with commissioning expected in the first quarter of the 2023 financial year.
Senex Energy's stock has retained gains made on yesterday's news and is trading at AUD4.45. POSCO's shares fell slightly today, but remained up on the week at KRW320,00 ($271.8).
Read more: Australia's Senex Energy surges on 1m takeover bid from POSCO International