PlayStation Showcase: Did Sony delay unveiling to push case against Microsoft's Activision Blizzard acquisition?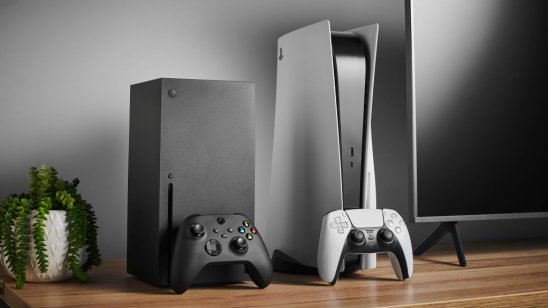 The rumour mill is in full swing right now when it comes to gaming giant PlayStation (SNE). Several sources have claimed that SNE has delayed its annual PlayStation Showcase event because it believes this could add strength to Microsoft's (MSFT) acquisition of gaming company Activision Blizzard (ATVI).
Regulators are scrutinising the details of ATVI's impending acquisition by MSFT and some have already approved it. However, the UK Competition and Markets Authority (CMA) is still looking over the $68.7bn (£56bn) deal with a fine-tooth comb.
What is your sentiment on MSFT?
Vote to see Traders sentiment!
Microsoft (MSFT) share price chart
SNE not happy with MSFT
Like most tech stocks right now, MSFT's share price has fallen, and is down 29% this year. The company is hoping to buy ATVI at $95 per share. Meanwhile, Activision Blizzard's stock price has yet to hit this magic number and currently stands, as of 18 October at $71.76, as investors price in the risk that the takeover may never happen. However, its share price remains 7% since the start of the year.
For Sony (SNE), which is the manufacturer and owner of PlayStation, the key conflict comes regarding ATVI's popular game Call of Duty, which MSFT has said would not be made exclusive, once the takeover happens, but SNE does not buy this and believes such assurances from Microsoft (MSFT) are not enough.
Back in September SNE claimed that MSFT'S offer to only allow Sony to keep the game Call of Duty on PlayStation for three years was "inadequate on many levels".
MSFT Gaming CEO Phil Spencer revealed to the Verge, that the company is committed to keeping the Call of Duty on PlayStation for 'several more years" beyond the current marketing deal Sony has with ATVI. This move has not been welcomed by Sony, which believes it is not a long enough commitment and in fact several years, will more than likely mean three.
In a statement to Games Industry.biz, PlayStation Chief Executive, Jim Ryan said: "Microsoft has only offered for Call of Duty to remain on PlayStation for three years after the current agreement between Activision and Sony ends."
"After almost 20 years of Call of Duty on PlayStation, their proposal was inadequate on many levels and failed to take account of the impact on our gamers. We want to guarantee PlayStation gamers continue to have the highest quality Call of Duty experience, and Microsoft's proposal undermines this principle."
Sony (

SNE

) share price chart
Did SNE delay its Showcase launch in order to hinder MSFT?
Now rumour has it, that PlayStation delayed its Showcase livestream, scheduled for 20 October, as it felt that multiple new "exclusive titles" may strengthen MSFT arguments. Twitter user Millie Amand, who was alleged to have leaked Marvel's Wolverine prior to its release date claimed in a tweet the following:
2/2

The initial announcement of the showcase was scheduled for 11th October with the showcase taking place 20th Oct.

Sony holding firm for now.

— Millie A (@millieamand) October 17, 2022
Regulatory concerns
UK regulators are looking at whether MSFTs takeover of ATVI will negatively affect PlayStation and impact competitiveness in the market.
Ryan makes it clear that when MSFT say "several more years", it is in fact three more years after the marketing deal between Sony and ATVI ends and there are indicators to suggest that Sony (SNE) believe MSFT lied in order to get the deal done.
Activision Blizzard (ATVI) share price chart
"I hadn't intended to comment on what I understood to be a private business discussion, but I feel the need to set the record straight because Phil Spencer brought this into the public forum," Ryan added.
The case continues.