Planet Labs revenue jumps in second quarter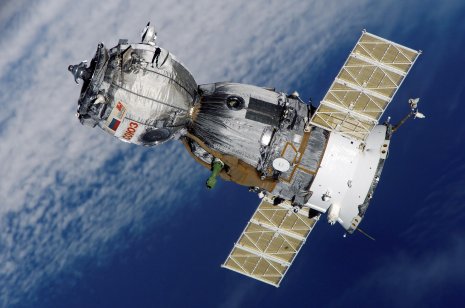 Planet Labs saw revenue jump 19% year-over-year in the second quarter as the satellite-images company prepares to go public.
San Francisco-based Planet grew revenue to $30.4m (£22.04m), according to the company's latest financial report released Thursday 16 September.
"Our growth reflects the significant demand that we're seeing across vertical markets.," said Planet co-founder and CEO Will Marshall in a news release accompanying the quarterly report. "As companies and governments embrace digitisation and set (environmental, social, and governance) targets, they are incorporating new data solutions into their operations, and our daily, global data and analytical products are becoming only more valuable to a greater number of customers, partners and developers."
Company to go public through SPAC
The company is slated to complete its IPO through a merger dMY Technology Group IV, a special-purpose acquisition company (SPAC), later this year. SPACs are publicly listed shell companies that exist solely for the purpose of taking a target company through a merger, acquisition or other transaction vehicle.
Planet did not release full financial results in wake of a $50m investment from the Canada Pension Plan Investment Board (CPPIB) that also occurred Thursday. But Planet said the percent of recurring annual contract value was 93% versus 92% a year earlier. The company calculates annual contract value for contracts of one year or more as the total amount that a customer has agreed to pay for the most recent 12-month period of the deal.
Planet's end-of-period customer count rose 36% year-over-year to 732. For accounting purposes, the period ending 31 July served as Planet's second quarter of 2022.
Planet, founded by three NASA scientists, provides daily data about the earth in a bid to make change more visible, accessible and actionable. The firm captures and compiles data from more than three million images daily. Clients include agriculture, forestry, intelligence, education and finance companies as well as government agencies.
CPPIB invests $50m
The CPPIB's $50m injection brought the total raised from private investments in public equity for the IPO to $250m.
"[CPPIB] has actively focused on identifying companies with technologies or business models that help mitigate or adapt to climate change," said Leon Pederson, the group's head of thematic investing, in a news release. "Planet's environmental-use cases make it a good fit for our climate change opportunities portfolio, and we look forward to the company's continued innovation and growth."
The CPPIB investment prompted a delay in the full release of Planet's financial results. The SPAC plans to file them with the US Securities and Exchange Commission, along with an amended IPO registration statement.
Planet said it is on track to meet its full fiscal-year revenue target of $130m. The merger has already been approved by both Planet's and the SPAC's boards.