Planet Labs (LB) stock falls to Earth after Q3 earnings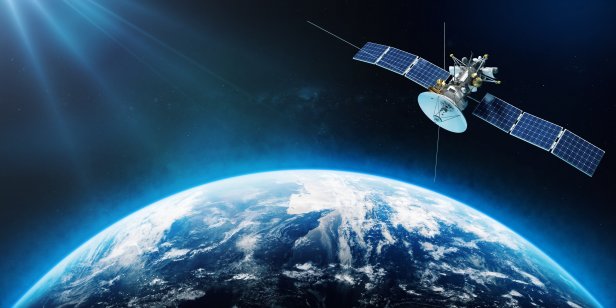 Planet Labs (PL) stock fell on Tuesday as the satellite imaging firm posted earnings almost a week after it listed on the New York Stock Exchange.
For the fiscal third quarter ended 31 October, its net loss widened to $41.5m (£31.4m) from a loss of $31m a year earlier. Revenue rose 16% to $31.7m from $27.2m in the third quarter of 2020.
The San Francisco-headquartered company attributed the growing losses to increased investments in research and development, sales and marketing and costs associated with its IPO.
Stock down 17%
As of 10:49 EST (UTC-5), the stock was down 17% at $7.36.
"With over $590m gross proceeds raised as part of our debut on the NYSE, we expect that we are fully capitalised to invest in our key growth initiatives, which include expanding our sales force, reinforcing the power of Planet's proprietary Earth data, and growing our software organisation to expand our analytic solutions," Planet Labs CEO Will Marshall said in a press release.
"During the third quarter, we achieved sales pipeline growth of 46% on a year-over-year basis. We see meaningful opportunities to continually create new markets, as well as grow our share in private and public sector customers alike," Planet Labs CFO and COO Ashley Johnson said.
Customer count up 32%
During the quarter, Planet Labs said the percentage of recurring annual contract value was 94% compared with 93% a year earlier. At quarter-end, customer count was up 32% year on year to 742 customers.
Last week, Planet Labs raised over $590m in gross proceeds from its merger with dMY Technology Group IV and subsequent listing on the New York Stock Exchange under the PL ticker.
The company said that strong investor support was demonstrated in the listing with less than 2% redemptions from dMY Technology public shares.
Earnings guidance
Looking ahead, Planet Labs said that fourth-quarter revenue is expected to be in the range of $35m to $37m and adjusted EBITDA loss is expected between approximately $17m and $15m.
Founded in 2010 by three NASA scientists, Planet Labs designs, builds and operates a fleet of imaging satellites.
Read more: Will space shares reach the stars?