Pilbara Minerals and POSCO in lithium chemical tie up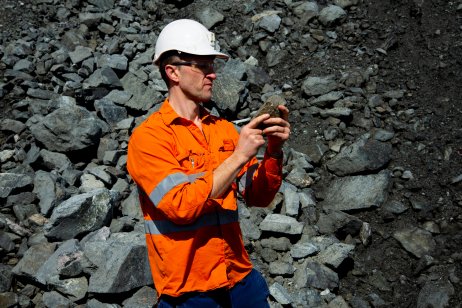 Australian miner Pilbara Minerals has set up a joint venture with South Korean steelmaker POSCO to produce chemicals used in lithium-ion batteries.
The joint venture, called POSCO-Pilbara Minerals Lithium Solution, will develop and operate a lithium hydroxide monohydrate plant, a chemical material used in lithium-ion batteries.
The plant, located in Gwangyang in South Korea, will have an installed capacity of 43 kilo tonnes per annum (ktpa). As feedstock for the plant, Pilbara will supply chemical grade spodumene concentrate amounting to 315ktpa from its Pilgangoora project in Western Australia, it said in an exchange filing.
Pilbara can increase stake later
"We are very pleased to have the opportunity to partner with a company like POSCO and the supply of spodumene concentrate to the JV chemical plant will also have the benefit of further diversifying our global sales arrangements over time," Pilbara managing director and CEO Ken Brinsden said.
"This joint venture will give Pilbara Minerals significant exposure to one of the world's most dynamic and fastest growing markets for lithium chemicals," he added.
Pilbara will hold an 18% stake in the joint venture but can increase it to 30% in the future. Funding requirement for the venture is estimated at around $700-750m.
Construction in 2022
Construction of the plant will start in 2022 and expected to come onstream in the second half of 2023. Such timeline "should coincide with burgeoning global lithium chemicals demand," said Brinsden.
Following the announcement, shares in Pilbara Minerals jumped 8.6% to AUD2.27 on the Australian bourse.
Read more: Australia's Sayona Mining acquires Moblan Lithium in Canada
The difference between stocks and CFDs
The main difference between CFD trading and stock trading is that you don't own the underlying stock when you trade on an individual stock CFD.
With CFDs, you never actually buy or sell the underlying asset that you've chosen to trade. You can still benefit if the market moves in your favour or make a loss if it moves against you. However, with traditional stock trading you enter a contract to exchange the legal ownership of the individual shares for money, and you own this equity.
CFDs are leveraged products, which means that you only need to deposit a percentage of the full value of the CFD trade to open a position. But with traditional stock trading, you buy the shares for the full amount. In the UK, there is no stamp duty on CFD trading, but there is when you buy stocks.
CFDs attract overnight costs to hold the trades, (unless you use 1-1 leverage) which makes them more suited to short-term trading opportunities. Stocks are more normally bought and held for longer. You might also pay a stockbroker commission or fees when buying and selling stocks.