Phunware (PHUN) reports continued growth in Q3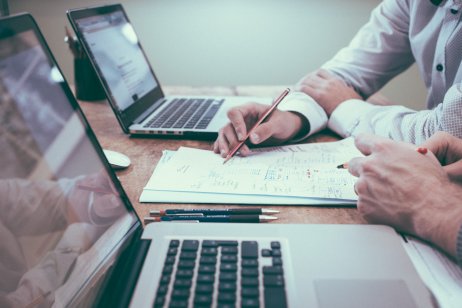 Phunware (PHUN) reported its Q3 earnings and held an investor relations call on Thursday, touting its growth, its post-closing influx of cash flow, its crypto investments and the revenue potential of developing segments of its business.
Year over year, the company experienced 50% revenue growth and continued to diversify. It now operates numerous services across three primary sectors with ascending profit margins: hardware, which should be a significant focus after the recent acquisition of high-powered computing specialist Lyte; software, where SaaS and MaaS business has been robust; and cryptocurrency, as Phunware has developed and minted its proprietary PhunCoins and PhunTokens.
"We are both excited and comforted by the dramatic increase in activity across all aspects of our products and solution offerings from mobile, big data, cryptocurrency, high-performance computing and the cloud," CEO Alan Nitowski said on the investor relations call.
Cash flow improves, demand increases
For treasury holdings that combat broader inflation uncertainty and for transactional flexibility while participating in the cryptocurrency sector, Phunware added 100 Bitcoins to its coffers, raising its total to around 130. After Q3 closed, cash reserves were just under $1m (£748,000), but a stream of around $67 million emboldened Phunware's balance sheet from an after-market offering and warrant exercises, and it also secured an additional $5.2m (£3.9m) credit line.
"We have successfully improved our balance sheet to fully fund our short-term and long-term objectives," CFO Matt Aune said.
Following the Lyte acquisition, Phunware set up agreements with an Asian supplier given the strain on "chips and boards" during the course of the pandemic and recovery. Aune said that there were more "net-new discussions with net-new suppliers" that were ongoing. He also looked forward to serving hardware markets oriented toward gaming, streaming, market trading, cryptocurrency mining and personal productivity.

In Q4, Nitowski said there has already been a 60% uptick in the amount of orders year over year with the same period in 2020. "Demand does not seem to be a problem," Nitows said, adding he wanted to that neither volume nor pace of demand were concerns.
What is your sentiment on PHUN?
Vote to see Traders sentiment!
Various facets
Phunware has operated at intersections of big data, high-performance computing, mobile services, cloud storage, blockchain, systems management, hardware and more. Its acquisitions and partnerships -- such as Cox, Carrier and HID Global -- have been pursued to allow the companies to stretch in various directions, not only between its three core distinctions but across subsets. For example its storage, system management and marketing services have interfaces designed to manage health systems, cities, corporations, political campaigns and more.

Phunware mounts online marketing campaigns for businesses and candidates, and was briefly tied to former US President Donald Trump's vague social media foray, which caused stock prices to jump and then correct abruptly in October. Trump or no Trump, the company had high hopes for Q4, projecting revenue of over $5m (£3.7m), more than double what it reported in Q3.
"Our platform can get the right content to the right person on the right screen at the right time in the right place to drive profitable behavior," said COO Randall Crowder, touting the company's integration potential. "Rather than one app to replace them all, we provide one app to rule them all."
Read more: Trump connection lifting some obscure companies