Philips' full year guidance revised due to chips shortage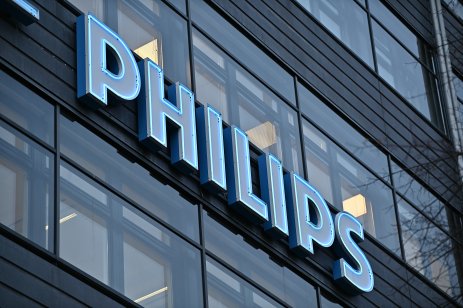 Dutch multinational conglomerate Philips has reported a decline in sales due to supply chain issues and adjusted full year outlook in its third quarter 2021 results.
The technology company, which makes devices for the healthcare market as well as electrical goods for the home sector, posted third quarter sales of €4.2bn (£3.5bn), with a 7.6% comparable sales decline due to supply chain headwinds.
The group also said it has faced challenges with its sleep and respiratory care range, which has led to recalls. However, the comparable order intake increased by 47% during the quarter.
Supply chain woes hit sales
Philips said its third quarter sales had been hit by "intensified global supply chain issues, such as the shortage of electronic components". As a result, Philips now expects to deliver low-single-digit comparable sales growth, with a "modest adjusted" earnings before interest, taxes, and amortisation (EBITA) margin for the full year of 2021.
"Based on our strong customer demand and growing order book, we expect to resume our growth and margin expansion trajectory in 2022 as we work through the headwinds," the statement said.
What is your sentiment on PHGeur?
Vote to see Traders sentiment!
Sale of domestic appliances business
Philips reported the successful sale of its domestic appliances business, which resulted in a €2.5bn gain for the business. It plans to use the proceeds to extend its leadership in health technology and continue to transform into a solutions business.
"With this, we concluded our major divestments, allowing us to focus fully on extending our leadership in health technology and continuing our transformation into a solutions company," said Philips.
Growth and partnerships
Frans van Houten, Philips' CEO, said: "I am pleased with the strong double-digit comparable order intake growth in the third quarter, driven by both the diagnosis and treatment businesses, and connected care businesses. Our strategy and portfolio are highly relevant to our customers, as we help them transform the delivery of care along the health continuum.
"Building on this strength, we have signed an additional 19 long-term strategic partnerships with hospitals across the world, including a 10-year partnership with Baptist Health in the US to provide patient monitoring solutions and standardise care across the network."
Philips stock price was down 2.63% at €37.28 in early-morning Amsterdam trade today.
Read more: Philips income falls amid lawsuits on component quality issue