Philippines' trade and fiscal deficits to pull down peso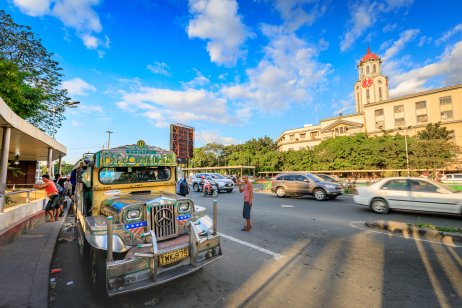 The Philippines' peso may fall further to 51.5 a dollar by the end of the year from 50.2 currently largely due to rising government deficits and deteriorating trade balance.
In early June, the local unit hit 47.6 to the dollar – the highest since September 2016 – and bucked the weakness across Southeast Asian currencies. The outbreak of coronavirus, however, pulled the peso to 51.09 in early July – a 6.9% drop within a month.
And the weakness may continue as government boosted its spending to record high to offset the impact of Covid (via social aides and infrastructure projects)
"The third COVID wave and low vaccination rate led the government to lower this year's official growth forecast to 4-5% from 6-7% in August, and to pencil in a wide budget deficit of 9.3% of GDP (gross domestic product)," DBS analysts Chua Han Teng and Philip Wee said in a note.
They also underscored that there were only 37.4% of the population which has received at least single jab of Covid vaccine as of 19 September, well below the full-year target of 70%.
Weaker trade balance
The Southeast Asian nation also reported weaker trade balance, pressuring the overall current account. In the year through July, trade deficit totalled $21.3bn, closing in its pre-pandemic level of $3.3bn monthly average.
The current account balance, broad measure of all trade, was recently revised down to $3.5bn (0.9% of GDP) from previous estimate of $10bn (2.5% of GDP). Next year, the current account is seen in deficit of $1.4bn against prior estimate of a $6.7bn surplus, the Philippines central bank said last week.
"The country's increased need for external financing will run up against USD strength from the Fed (Federal Reserve) looking to taper asset purchases in late 2021 or early 2022," DBS said.
Peso weakness to stay
DBS estimated the peso to test 51.5 in December and falling further to 52 in the first quarter of 2022.
Should the bank's prediction comes true, it would mark a 6.7% depreciation against the dollar for the full year of 2021 and a 2.5% drop from current level.
Read more: Rising public debts weigh on Thai baht and Philippine peso