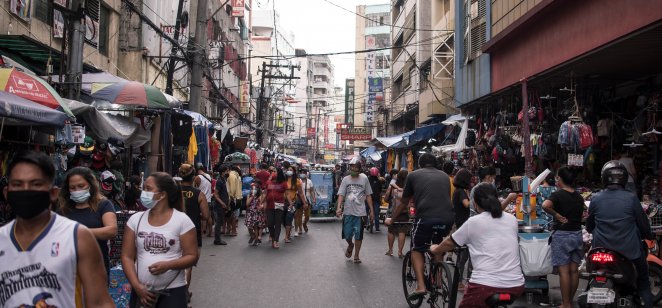 Philippine's consumer prices rose less than expected in September and slowing from 32-month high in the previous month, providing leeway to central bank's accommodative policy.
Since the start of the year, inflation rate in the Southeast Asian country has been hovering at and above 4%, beyond the central bank's official target band of 2%-4%.
In September, Consumer Price Index rose 4.8% year-on-year, below market consensus of 5.1% and compared with 4.9% rise in August, the Philippine Statistics Authority announced.
Easing pressures on transport, food prices
The slowing inflation was driven partly by lower price pressures on food and transport. Food inflation edged lower to 6.4% in September from 6.5% a month prior, while transport cost rose 5.5% against an 8.4% increase in August.
Core inflation, which strips out volatile items such as food and fuel, was steady at 3.3%.
"Today's headline inflation reading marks a welcome break from the recent accelerating trend…Particularly encouraging was that food prices, which have been the main driver of overall inflation, decelerated," ANZ economists wrote in a note following the data release.
Growth support needed
The Bangko Sentral ng Pilipinas "has attributed recent price pressures to supply side disturbances that cannot be resolved via monetary pressures. It also expects these disturbances to fade over the next few months such that headline inflation gravitates into the target range in November," the ANZ economists said.
"We concur with this stance and are of the view that reviving growth needs to remain the main policy imperative over the next several quarters," they added.
The Philippine's central bank has kept its key policy rate unchanged at record low of 2% for seventh straight meetings as authorities seek to support economic recovery following a 9.5% slump in 2020.