Philip Morris: Vectura offer now unconditional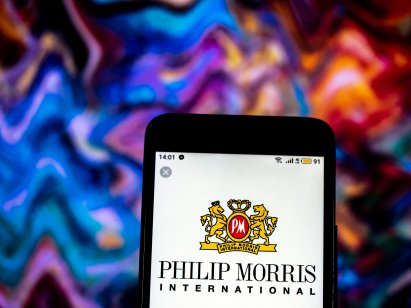 Philip Morris International's offer for Vectura became unconditional on Thursday as 75% of shares have now been secured by the tobacco giant by the stated 15 September deadline.
The proposed takeover of Vectura, a UK-based manufacturer of inhalers, has attracted controversy.
Last month, shareholders in Vectura were urged to reject a £1.1bn ($1.5bn) takeover bid by Philip Morris International (PMI).
An open letter printed in The Guardian, led by Asthma UK and the British Lung Foundation, warned the company's investors that accepting PMI's money would "significantly hamper Vectura's ability to continue operating as a viable, research-oriented business".
Government grants in jeopardy
A total of 35 health charities, public health experts and doctors from around the world signed the letter, claiming that Vectura could lose access to vital government grants due to a UN tobacco control treaty under which 180 countries have agreed to curb the influence of the tobacco industry on health policy.
The bid-opposing group insisted the link to the New York-headquartered tobacco firm could irrevocably damage Vectura's ties with the medical community and that the takeover by PMI would cause significant disruption to Vectura's operations and future profitability for its shareholders.
Despite this pressure, the Vectura board recommended investors accept the offer, stressing PMI's ability to fund research. At this point – 18 August – PMI had already acquired 22.6% of the world-class inhaled medicines specialist.
Beyond Nicotine strategy
Commenting on the takeover, Jacek Olczak, CEO of PMI, said: "We have reached an important milestone in our acquisition of Vectura and are pleased to have secured over 74% of the company's shares, in excess of the 50% required to make our offer unconditional and PMI the majority shareholder.
"We are very excited about the critical role Vectura will play in our Beyond Nicotine strategy and look forward to working with Vectura's scientists and providing them with the resources and expertise to grow their business to help us achieve our goal of generating at least $1bn in net revenues from Beyond Nicotine products by 2025," he added.
ELF "very disappointed

"
However, in a news blog, the European Lung Foundation (ELF) said it is "very disappointed" with the takeover confirmation.
"We think it clear that this deal is not in the public interest and that it creates incentives for PMI to continue to cause harm through smoking so they might then profit again through treating smoking-related diseases," the foundation added.
The share price of Philip Morris was up 2% in early morning trading to 104p while Vectura was up fractionally (0.36%) to 165p.
Read more: Health experts urge Vectura to reject Philip Morris deal