Pfizer's $7.8bn arm jabs boost company earnings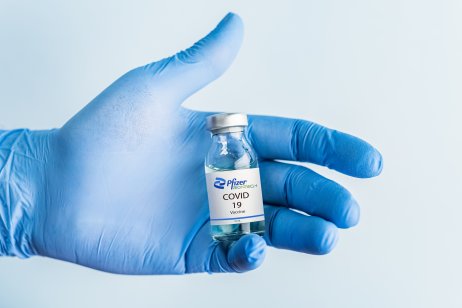 Pfizer jabbed $7.8bn worth of coronavirus vaccine in the world's arm during the first half 2021 and raised the sales forecast for its COVID-19 vaccine from $26bn to $33.5bn, as a new strain of the virus spreads questions about whether people will need booster shots.
The New York City-based company's second quarter earnings shows Pfizer's revenues of nearly $19bn, reflecting an 86% operational increase, driven by anticipated 2021 revenues of approximately $33.5bn for its COVID vaccine, BNT162b2.
The company said 2.1 billion doses are expected to be delivered in 2021 through signed contracts as of mid-July, according to a company press release.
Pfizer's COVID-19 vaccines were responsible for more than a third of the company's Q2 revenue of $18.98bn, just beating Wall Street's forecast of $18.74bn. The company's stock was up 1.8% at $42.86 shortly after the conference call Wednesday morning.
Delta variant spreading
As Delta variant cases increase rapidly across the globe – as reported by Reuters on 27 July – Pfizer told investors of plans to submit a third booster shot to American and European vaccine regulators within weeks.
"We are in ongoing discussions with regulatory agencies regarding a potential third dose booster of the current vaccine and, assuming positive results, anticipate an Emergency Use Authorization submission as early as August," the company's chief scientific officer Mikael Dolsten said.
However, Pfizer's vaccine has been shown to be 88% effective at preventing people from contracting the Delta variant compared to 94% protection against the disease's Alpha strain, according to an article in the New England Journal of Medicine.
Dolsten brushed aside concerns, saying Pfizer's booster shot is "specifically designed to target the Delta variant", and pointing to preliminary data showing the Pfizer shot is effective.
"Receiving a third dose more than six months after vaccination, when protection may be beginning to wane, was estimated to potentially boost the neutralising antibody titres in participants in this study to up to 100 times higher post-dose three compared to pre-dose three," he said.
What is your sentiment on PFE?
Vote to see Traders sentiment!
The numbers
The company reported Q2 earning per share of $0.98 (diluted) to $1.07 (adjusted diluted.) Full-year 2021 earning's range is between $78 to $80bn with adjusted diluted earnings per share to a range of $3.95 to $4 .05.
During the conference call, the company's top executives said the increase was driven largely by the updated sales expectations of the BNT162b2 vaccine and other non-related pharmaceuticals.
American agreement
Earlier this month, the US government signed an agreement to purchase another 200 million doses of the vaccine. The US government has purchased 500 million doses at a for-profit price and another 500 million doses at a not-for-profit price, company executives said during the conference call.
Albert Bourla, chairman and chief executive officer said the second quarter was remarkable in a number of ways.
"Most visibly, the speed and efficiency of our efforts with BioNTech to help vaccinate the world against COVID-19 have been unprecedented, with now more than a billion doses of BNT162b2 having been delivered globally. In addition, we are equally proud of the second-quarter performance of our business excluding BNT162b2, which posted 10% operational revenue growth," said Bourla.
Other Pfizer units post increased revenue
The 10% operational growth excluding BNT162b2 in Q2 builds on the 6% operational growth delivered by the other sections of the company, according to Bourla.
Revenue from its oncology unit increased 19% or $3.1bn over the same period in 2020, its hospital unit produces $2.2bn in revenue, while Pfizer's internal medicine unit grew by 5% from the same time last year to $2.4bn.
Bourla said the company is highly confident in Pfizer's ability to achieve at least a 6% compound annual growth rate through 2025 and intends to build upon its recent successes by continuing to "follow the science, trust in our people and remain focussed on delivering breakthroughs for the patients we serve."
Trade Pfizer Inc - PFE CFD