Pfizer, BioNTech say Covid-19 vaccine safe for younger kids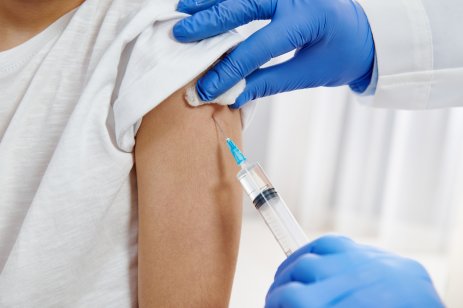 Drug companies Pfizer and BioNTech said Monday that their Covid-19 vaccine works for children aged 5 to 11.
The trial showed "a favorable safety profile and robust neutralizing antibody responses" in children 5 to 11 years of age using a two-dose regimen of 10 microgrammes administered 21 days apart, the companies said. This is a smaller dose than the 30 microgramme dosage for people aged 12 and above.
At 9:57 am EST Pfizer shares were up 0.77% at $44.23 while its German partner BioNTech was down 3% at $347.20. Shares of Moderna, another vaccine-maker, were down 0.78% at $426.71.
"These trial results provide a strong foundation for seeking authorization of our vaccine for children 5 to 11 years old, and we plan to submit them to the FDA and other regulators with urgency," Pfizer Chair and CEO Albert Bourla said in a press release.
US pediatric Covid-19 cases up
"Since July, pediatric cases of Covid-19 have risen by about 240% in the US, which underscores the public health need for vaccination," Pfizer's Bourla added.
The vaccine made by Pfizer and BioNTech is already available for anyone aged 12 years and above.
Data from the other two age groups in the trial – children aged 2 to 5 years and children aged 6 months to 2 years – are expected as soon as the fourth quarter of 2021.
Read more: Pfizer stock price forecast 2021: don't count on the vaccine to support stock