Petrol and diesel demand to slow on India's emission goals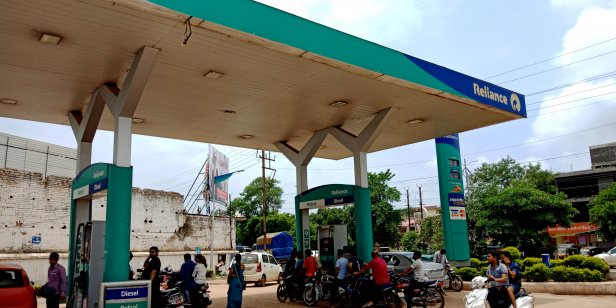 Ratings agency CRISIL predicts a sharp fall in demand growth for traditional fuel products in India this decade as the nation intensifies its efforts to meet environmental goals by pushing compressed natural gas, ethanol blending and electric vehicles.
"Demand growth in petrol and diesel combined will likely decline to 1.5% annually this decade, compared with 4.9% in the last," CRISIL said in a note.
CRISIL notes that the government's initiatives towards meeting environmental goals will significantly dent diesel and petrol consumption this decade. Diesel consumption will rise only 4% annually between 2022 and 2025, and slow to an increase of just 2.5% between 2025 and 2030 as compressed natural gas (CNG) vehicle sales increase. Petrol will be hit harder, with its growth slowing to only 2% between 2022 and 2025, then halving to 1% in the 2025-2030 period, CRISIL said.
Energy in transportation
"The United Nations' Climate Change Conference, or COP26, has emphasised yet again the pivotal role India will play in the global energy transition matrix. Over this decade, the focus is expected to shift from sources of energy to major areas of energy use such as transportation, and the energy mix it runs on. CRISIL Research's assessment across usage categories suggests transportation will play a prominent role in India's energy transition plan," CRISIL said.
At present, petrol and diesel together account for about 93% of the fuel used for transportation in India.
Analysing the government's initiatives to control emissions, CRISIL said that until 2025, adoption of CNG and ethanol blending will help slow down growth in demand for petrol. Beyond that, there will be further flattening as electric vehicles sales grow.
CRISIL estimates that up to 60 million tonnes per annum (MTPA) of additional capacity lined up by refiners may need to be reduced due to a fall in demand. Refiners' capacity utilisation has been below 100% for most of this decade.
Read more: Motilal Oswal raises Varun Beverages (VBL) price target by 31%