Petrofac soars as bribery fine less severe than expected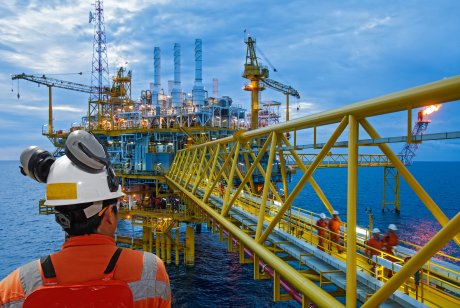 Shares in Petrofac, the UK oilfield services company, surged on Monday after a long-running bribery scandal was resolved in court resulting in a reduced £77m ($104.7m) fine.
Petrofac shares were up 11% at 193p in midday trading on the London Stock Exchange, as many had expected the fine to be much more severe.
Indeed, Petrofac itself was expecting a fine of up to £180m when it submitted a plea to Southwark Crown Court on Friday asking for a substantial reduction based on its ability to pay and recognising that Petrofac was a "changed company with transformed leadership, personnel and compliance processes".
Bribery background
The fine relates to several charges of bribery following an investigation by the Serious Fraud Office (SFO) into Petrofac's dealings in Iraq, Saudi Arabia and the United Arab Emirates between 2012 and 2015.
Petrofac admitted seven charges of failing to prevent bribery following the four-year investigation by the SFO.
Among them, David Lufkin, former head of global sales, pleaded guilty at a previous hearing at Westminster Magistrates' Court in January to three counts relating to his role in making payments to influence decisions in awarding contracts to Petrofac in 2013.
What is your sentiment on PFC?
Vote to see Traders sentiment!
Case closed
On Monday, Southwark Crown Court announced its decision – delayed from Friday – that the £77m fine comprised three elements:
A confiscation order of £22.8m payable by January 2022
A fine of £47.2m payable by 14 February 2022
SFO costs of £7m payable by 14 February 2022
Petrofac chairman Rene Medori said: "This draws a line under a regrettable period of our history. The past behaviour uncovered by the SFO would not be possible today, and we look to the future a better and more focused company, well positioned to capitalise on the opportunities we see before us."
The company's chief executive Sami Iskander added: "We emerge from this cloud as the world needs more energy – both traditional energies that can be produced in the most efficient manner, and renewable energies on which a lower carbon world can be built. Petrofac is well positioned to support both."
Read more: Petrofac shares jump after UK Serious Fraud Office plea deal