Shares of UK's Petrofac take a pounding over fine for fraud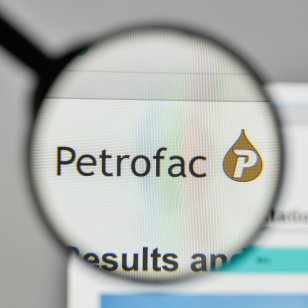 Shares of British oil services company Petrofac were down over 20% this morning after the firm announced a $275m (£180m) cash raise from shareholders to settle a Serious Fraud Office (SFO) bribery penalty.
The capital raise is part of a wider refinancing plan, the proceeds of which would be used to pay the $106m penalty imposed in relation to the SFO investigation, as well as to repay existing indebtedness. By mid-morning, shares in Petrofac dropped 21% to 124.82p.
The Jersey-based oilfield services provider also released its results today for six months to the end of June. It reported a net loss of $86m, largely reflecting the court penalty.
The company said it was on track to deliver $250m of cost savings in 2021 and that trading and new awards were in line with expectations and continued to be affected by Covid-19.
Increased contract awards
Petrofac insisted that it is well placed to benefit from the expected increased activity levels over the coming years. Contract awards, it said, were expected to accelerate with a $46bn bidding pipeline, including $7bn in new energies, scheduled for an award by December 2022.
The company's medium-term ambition is to deliver $4bn-$5bn revenue, with over 20% from New Energies, and group earnings before interest and taxes (EBIT) margins of 6-8%.
Commenting on the latest numbers Sami Iskander, the group's chief executive, said: "While the first half performance reflects the challenges of the market and Covid-19, we have continued to deliver successfully for clients and enhance our delivery capability. Importantly, the conclusion of the SFO investigation allows us to focus on the future and unlock new opportunities – with an uncompromising approach to compliance and ethics that will always be at the core of how we operate."
"This rigorous approach to governance sits alongside our environmental and social agenda and is critical to our future success," he added.
Read more: UK petrol prices reach record high