Pernod Ricard posts strong sales and expects growth for FY22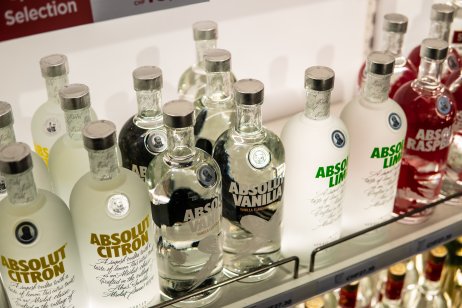 French fine wines and spirits company Pernod Ricard reported strong results in the first-quarter statement of its full-year 2022 earnings results on Thursday.
Pernod Ricard, best known for its anise-flavoured pastis apéritifs Pernod Anise and Ricard Pastis, is also the world's second-largest distiller of wines and spirits by sales.
In addition to producing several other types of pastis, the company's portfolio includes several famous, internationally recognised alcohol brands including Jameson Irish Whiskey, Havana Club rum, Chivas Regal blended Scots whisky, Martell cognac, Ballantine's whisky, Absolut Vodka, Malibu rum, Perrier-Jouët champagne and Beefeater gin, among others.
Pernod Ricard posted sales of €2.7bn (£2.3bn, $3.2bn), with an organic growth of 20%.
Dynamic start
The group said it has benefitted from a dynamic start across all its sales regions, with a strong demand ahead of the 2021 festive season. However, travel retail sales remained "subdued".
Sales growth for the group has been driven by some of the company's self-described "heavy weights of our portfolio", specifically Martell, Jameson, Ballantine's and Absolut vodka.
Growth in strategic wines fell due to supply-chain issues in New Zealand.
What is your sentiment on RI?
Vote to see Traders sentiment!
Continued growth
Alexandre Ricard, chairman and CEO of Pernod Ricard, said: "We have had a very dynamic start to the year, as expected, with strong demand in most markets. The Off-trade remains resilient, and I am particularly pleased to note the continued recovery of the On-trade.
"We expect good sales growth to continue through FY22, albeit moderating vs. Q1. We will continue to implement our strategy, notably accelerating our digital transformation and reinvesting to seize present and future growth opportunities"
The stock price for Pernod Ricard was down 0.43% at €197.95 in mid-morning trading today.
Read more: Pernod Ricard plans €3.12 dividend pay-out backed by sales