PBOC issues first low-cost loans to support carbon emission cut
Subscribe to Weekly Highlights
The major market events for the week ahead right in your inbox.
Subscribe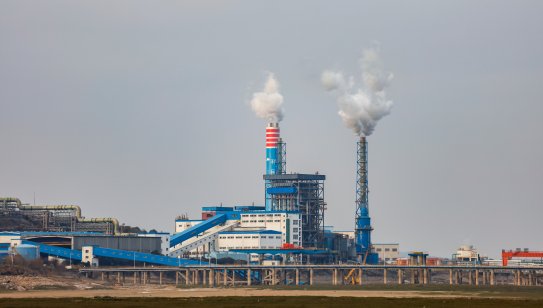 Content
China has issued its first batch of low-cost loans worth 85.5 billion yuan ($13.41bn) to financial institutions to reduce carbon emission as the country seeks to meet its target of achieving carbon neutrality by 2060.
The People's Bank of China (PBOC) said on Thursday that the loans supported financial institutions that meet requirements, which have issued 142.5 billion yuan of carbon emission reduction loans.
The central bank provides financial institutions with 60% of the loan principal which is used for carbon emission reduction at a one-year lending rate of 1.75%, said Sun Guofeng, PBOC's head of monetary policy department in a news conference.
Carbon emission report
"Financial institutions make decisions on their own and at their own risk to issue preferential interest rate loans to enterprises in related fields," said Guofeng.
To ensure accuracy and give the full effect of the policy, PBOC requires banks to disclose publicly, information on the issuance of carbon emission reduction loans and the amount of emission cuts driven by the loans, he added.
"Professional institutions verify the information and accept public supervision."
A total of 2,817 companies have contributed to the carbon emissions reduction by approximately 28.76 million tonnes, according to the central bank.
Low-cost loan for clean coal
PBOC has also launched low-cost loans to support companies' efforts on the use of clean coal, Guofeng said.
Clean coal use includes green and intelligent coal mining, clean and efficient coal processing; and clean and efficient use of coal and electricity, while at the same time continuing development of clean energy.
To support clean coal use, the central bank provides another 200 billion yuan.
Read more: China's carbon neutral target will increase gas demand