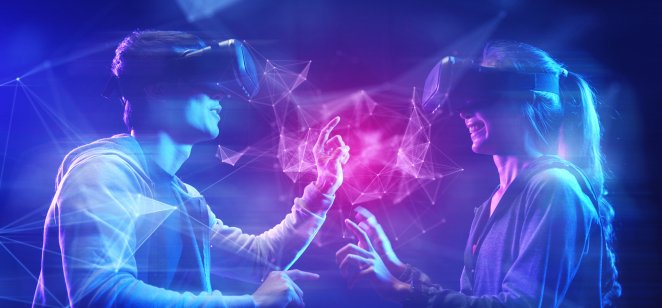 Content
2022 has taken technology stocks by storm. Has the recent rout signalled an end to an over-optimistic tech era, or are some stocks currently on sale?
Capital.com spoke to fund manager Stephen Yiu. Yiu oversees the £1bn Blue Whale Growth Fund, which has returned 84% since it was established in 2017. This compares to a sector average of 51%. More than half of the funds (54.4%) are invested in technology stocks. Yiu recently sold the fund's Meta holding before the company released the ill-fated earnings report that sent its shares plummeting.
He told Capital.com that he still sees attractive valuations in the market – but where do these opportunities lie?
Has the tech bubble burst?
After two boom years for technology stocks, the sector was hit hard in 2022, with the tech-heavy Nasdaq down almost 10% and the aforementioned Meta trading a whopping 36% lower in the year so far.
"We had been in some sort of mini tech bubble, and I think a big part of that bubble has already burst," Yiu says. "The proxy that you use is Peloton."
Peloton, an American exercise equipment company and a pandemic winner, is currently trading some 80% below its all-time high.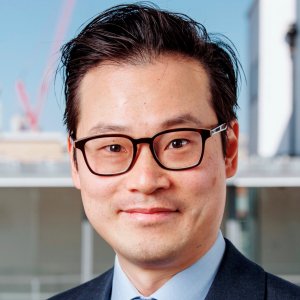 "If you look at the fundamentals of this company, over the last 12 months, they have burned around $2bn of cash. Whether it was investment into the business or maybe trying to acquire more customers, $2bn is a lot of cash," said Yiu.
"Now, if we look at how much money they have left, they only have $1bn remaining on their balance sheet. So if no one is going to come in to acquire the company, such as Amazon or Nike, this time next year, Peloton will disappear. And if people notice at the same time, they're not going to spend $2,000 to buy a bike.
"The shares will never trade at the valuation they were trading at two years or 18 months ago. Why were they trading at that level? We were in a bubble. People liked the concept: there's a pandemic, everyone wants to stay at home, no one wants to go back to gym anymore, and that's when you want to spend $2,000 on a bike.
"Now that Covid has come down a lot in most countries, people want to go back to gym or go outside, and you're not going to spend $2,000 to have a bike at home. The company could disappear, because it's just not enough."
What is your sentiment on MSFT?
Vote to see Traders sentiment!
Knock-on effect
The pandemic created a world that gave tech companies an opportunity to shine, but with that world now disappearing, some valuations are being hurt.
| | |
| --- | --- |
| Long position overnight fee | -0.0064% |
| Short position overnight fee | -0.0059% |
| Overnight fee time | 21:00 (UTC) |
| Spread | 0.14 |
| | |
| --- | --- |
| Long position overnight fee | -0.0308% |
| Short position overnight fee | -0.0137% |
| Overnight fee time | 21:00 (UTC) |
| Spread | 0.07 |
| | |
| --- | --- |
| Long position overnight fee | -0.0064% |
| Short position overnight fee | -0.0059% |
| Overnight fee time | 21:00 (UTC) |
| Spread | 0.05 |
| | |
| --- | --- |
| Long position overnight fee | -0.0064% |
| Short position overnight fee | -0.0059% |
| Overnight fee time | 21:00 (UTC) |
| Spread | 0.11 |
But there are keepers in the market that are not going anywhere, according to Yiu. "Some tech stocks are definitely overvalued," he says. "I think the opposite of that is Microsoft. The valuation is fairly attractive at the moment, it is 100% not going to disappear.
"They recently announced they are going to increase prices for the subscription to Teams or Office 365 by 15% to 20% this year. No one is going to move away from Microsoft. Customers like them, and for bigger companies, the switching costs of moving away from Microsoft to another software provider is enormous. No one is going to do that.
"And hence the competitive positioning of Microsoft is really strong at the same time, they have significant pricing power. Microsoft has gone down -10.76%, but if you look at the fundamentals of Microsoft, which is something that we look at – how much money they can make in the next few years – that has not changed."
"Has some of this tech bubble bursting affected the share price of Microsoft?' The answer is yes, on a marginal basis. But then the second question is: 'How will this concern about tech companies bursting or disappearing impact Microsoft's prospects in the next few years?' It won't."
"So for us, being fundamental, bottom-up investors that have a medium-term horizon, which is about three to five years, I think the share price is signalling that is a good time to invest put more money into the likes of Microsoft because there's no issue but at least the share price isn't being impacted by the wider market volatility."
Very attractive valuations
Yiu says that "too many" of his fund's holdings are currently trading at very attractive valuations. Nvidia, one of the fund's top ten holdings, is a case in point.
"Look at the underlying demand for Nvidia GPUs (graphic processing units), which are not just used in powering crypto mining, or maybe gaming. They are going to be widely used in hyperscale data centres, to power the algorithms that analyse our data to make personalised recommendations.
"If you go to YouTube, you'll see some video recommended to you which is very different to other members of your household. It can be done quite quickly, and the Nvidia GPU has proven that is the best processing unit to do that," says Yiu.
"Let's say we are going into the metaverse, as Facebook or Zuckerberg is suggesting. Then we would need a lot of these GPUs, which are only produced by Nvidia. There's no competitor to that. And that's not changing at all. "
"But if you look at the share price, it seems like the market is probably worried about volatility, or intermarket correlation: people want to take risk off the table. So you sell the Nasdaq, you sell tech, and obviously Nvidia is a tech company so you sell that too. People are not focusing on fundamentals at the moment."
Read more