Palm oil prices to stay above $1,000/tonne in 2022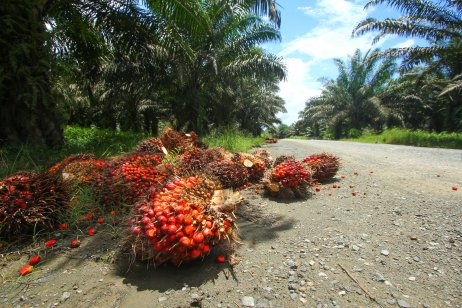 Palm oil prices are forecast to stay above $1,000 per tonne next year due to persistent tight supply as the strong rebound in demand – for both food and energy – may outpace slow recovery in output.
Veteran palm oil analyst, Dorab Mistry, forecast benchmark palm oil futures on the Malaysia Derivatives Exchange (BMD) will trade between MYR5,000 ($1,183) and MYR5,400 ($1,277.65) per tonne between now to February before dropping slightly in March. From April to September, BMD futures is forecast to slide between MYR4,800 and MYR4,000, he said.
"BMD remains strong, helped by the large export levy in Indonesia with peak tightness in January to February 2022," Mistry, who is also director at London-based Godrej International, said at the Indonesia Palm Oil Conference 2021 held virtually from 1 to 2 December.
Price to remain high
Tight global edible oil supply this year, partly due to lower output from Malaysia, pushed palm oil futures to hit a record peak of MYR5,220 in October, Reuters reported
Togar Sitanggang, vice chairman of the Indonesian Palm Oil Association (Gapki), expects palm oil prices to remain high until the end of 2021 and may continue until the first half of 2022.
"For sure my prediction will be above $1,000 at least first half 2022 maybe even go into the end of 2022. It's very good news for planters," said Togar at the same virtual conference. He forecast palm oil price to average between $1,000 and $1,250 per tonne, free-on-board Indonesia next year.
Slow output recovery
A slow recovery in Malaysia's palm oil production and a modest increase in Indonesia's output will support the price of the reddish vegetable oil at least until the first quarter of 2022. Indonesia and Malaysia are the world's top palm oil producers, supplying a combined 85% of global palm oil – the ingredient used to make ice cream, cosmetics, soaps as well as biodiesel.
Mistry forecast that at best, Malaysia's production to reach 18 million tonnes this year as the country is working to resolve acute labour shortages aggravated by the coronavirus pandemic. It was revised down from his earlier forecast of 19.5 million tonnes for 2021.
"For 2022, based on my optimism that the Malaysian government will relieve acute labour shortage, I estimate (Malaysia's output) 19 million tonnes," he said.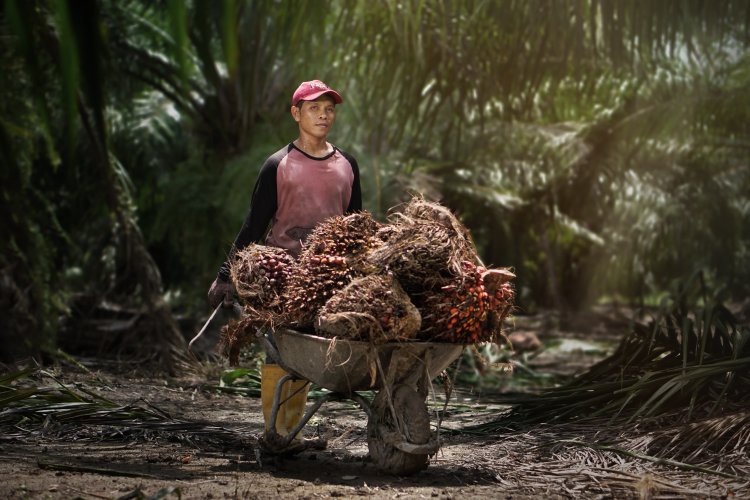 A palm oil labour in Sungai Besar, Malaysia – Photo: Shutterstock
Malaysia labour woe
During the third wave of the pandemic, Malaysia deported thousands of migrant workers as many new Covid-19 cases came from overcrowded migrant workers' dorms. Palm oil fruit bunches were left rotten in plantations across Malaysia as there were not enough workers to harvest them.
Malaysia is expected to issue work permit approval for 35,000 migrant workers to arrive and work at plantations. However, Mistry said the workers will only arrive in early 2022 and the impact may only be felt after the Muslim fasting month of Ramadan in April or May.
For Indonesia, Mistry expects output to increase by one million tonnes in 2022.
Indonesia is forecast to produce 48 million tonnes of crude palm oil in 2022, up from an estimated 46.62 million tonnes this year, Togar of Gapki said.
Demand recovery
Strong recovery in palm oil demand will continue to next year as global economic recovery is set to continue as countries have learned to live with Covid-19, Togar added.
"In 2022, we see the returning demand at least almost the same as 2019," he said.
Mistry forecast palm oil demand for food and energy will increase by a combined four million tonnes in 2022.
Read more: Palm oil market analysis: output recovery in 2022 to cap record prices