Palladium passes gold in value as Asia use increases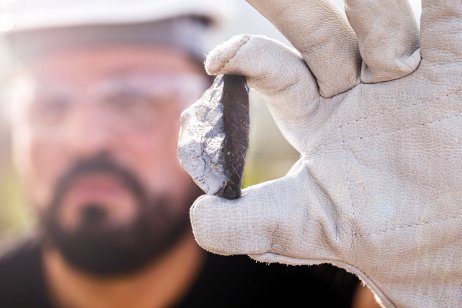 The precious metal palladium outperformed gold Tuesday after Asian manufacturers of computer chips recently restarted production lines, confident the pandemic is on the decline.
The commodity's rise started Monday when it was on par with gold prices, hovering around $1,750 (£1,321) an ounce. By 5 am EDT (UTC-5) Tuesday, palladium was up to $1,850.50 an ounce and climbing to $1,858.50 by 3 pm. In comparison, gold struggled between $1,750-$1,800 Tuesday.
The metal is largely used in semiconductors.
"Palladium prices have not participated in what was supposed to be a super commodity cycle as the global shortage of semiconductor chips derailed its demand," Edward Moya, senior market analyst for OANDA, told Capital.com.
Asian factories reboot
Recently, manufacturing facilities across Asia restarted their machines, producing everything from shoes to computer chips. Many Asian nations instituted a gradual return to work policy in late summer and early fall, bringing a bit of stability to the region's manufacturing sector.
Additionally, the recent decline in gold prices has turned some investors away. For several weeks recently, gold prices were above the psychological $1,800 point, but with a strong US dollar and the US treasury department tapering stimulus spending, gold has become a less attractive investment.
Those are all favourable to the precious metal, said Moya.
"Palladium should start to stabilise now that supply chain issues are improving and as China starts to ease. Palladium is starting to look a lot more attractive than gold as its demand outlook is looking a lot better," he said.
What is palladium?
The lustrous silvery-white metal jump initially surprised analysts, but later, many said it makes sense to see the jump in price given the wider acceptance of a cleaner, greener future. As hydrogen fuel cells and carbon capturing become more common, they are also pushing the price higher.
One of the main uses of palladium is in vehicle catalytic converters, where it serves as a catalyst to convert polluting hydrocarbons, carbon monoxide, and nitrogen oxide in the exhaust to water, carbon dioxide, and nitrogen.
Palladium coatings – electrodeposited or chemically plated – have been used in printed-circuit components. Palladium is also used in multilayer ceramic capacitors, according to various sources.
Read more: Palladium price analysis: Will lower auto demand further depress prices?