Palantir (PLTR) takes on chip shortage with Germany's Merck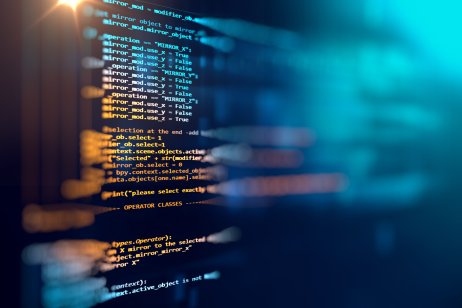 Data analytics firm Palantir and German chemicals maker Merck are joining forces to take on the global chip shortage.
Global supply chains have almost ground to a halt due to the Covid-19 pandemic limiting the supply of key electronic components to manufacturers of products as various as household appliances, computer systems and cars.
Germany's Merck – which is not affiliated to the US pharmaceutical company of the same name – supplies chemicals and materials used in the chip industry to make semiconductors, the foundation material of integrated circuits.
Athinia analytics platform
The two companies are forming a new partnership called Athinia to deliver a collaborative data analytics platform for the semiconductor industry to help improve supply-chain transparency and tackle the global chip shortage.
"The semiconductor industry is facing unprecedented disruption. This has created a critical need for a secure data collaboration platform that can provide the transparency and data intelligence companies need to solve challenges such as chip shortages and supply chain issues," Merck executive Kai Beckmann said in a press release.
Athinia – which is powered by Palantir's data operating system Foundry – will bring semiconductor manufacturers and materials suppliers together to share, aggregate and analyse data to unlock efficiencies.
What is your sentiment on MRKd?
Vote to see Traders sentiment!
No financial details
Financial details of the joint venture between Merck and Palantir were not disclosed.
In pre-market trading, Palantir (PLTR) gained 17 cents to $19.63. For the year to date, the stock is down 17%.
Founded in 2003 by billionaires Peter Thiel and Alex Karp, among others, Palantir describes itself as "engineers on a mission", focused on creating the world's best user experience for working with data. Its clients include US government agencies such as the Department of Defense.
Read more: Palantir stock price forecast