PainReform (PRFX) trade volume takes off unexpectedly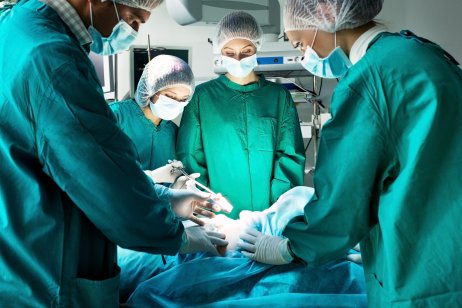 PainReform (PRFX), a clinical-stage pharmaceutical company that makes an analgesic for surgical wounds, saw its trade volume spike from a fewer than 300,000 share average to more than 17 million shares in trading Monday.

Although the stock has had two previous upward trends since going public last September, with the last one being in July when it climbed to $7.84 per share, there were no apparent factors in the surge in volume. An average trading day would see less than 200,000 shares traded.
PainReform stock actually fell in price on Monday, trading at $2.18, not far from its low point of $1.81 just four days earlier. In after hours trading, the stock stood at $2.30 a share, up 0.44%.
Maxim Group analyst Nazneen Rahman gave the stock a buy rating and set a target price of $6.00, although it seems unlikely that her recommendation alone engendered such heavy increases in volume.
Betting on biotech
As in computer technology, transportation, minor and other innovation-fuelled sectors, pharma and biotech companies have been attracting investors even when they are neither generating revenue nor showing imminent signs of doing so. A development, discovery or other breakthrough can reward investors handsomely for taking a risk and showing patience.
With PainReform, there are certainly risks present, but also some upsides.
The potential post-surgical pain management subsector projects growth over the next decade. Additionally, opioid analgesics, while still common, have declined in prominence, as local and topical non-opioid treatments have become more prevalent.
The active ingredient in PainReform's PRF-110 is ropivacaine, which can be used alone or in concert with other treatments, including opioids.

In 2020, the market for post-operative pain management in the world's seven major markets (the US, EU5 and Japan) was $2.57bn (£1.92bn), with the lion's share, 87%, of that market being in the US.
In the seven major markets, Delve Insight projected a compound annual growth rate of nearly 8%, which could see the industry swell to more than $5.5bn (£4.1bn) in 2030.
About PainReform
PainReform is an Israeli pharma company based in Tel Aviv that has focussed on its lead product, PRF-110.
Last week, it reported that the viscous analgesic intended to reduce pain and ease recovery was entering phase 3 clinical trials. The company said the drug can work at the site of a surgical wound to reduce pain for up to 72 hours, well beyond the efficacy period of an individual dose of a present industry standard medication.
Third-quarter results
The company made the announcement concurrent with its third-quarter earnings report, which showed the company posted a net loss of $5.5m for the nine months ending 30 September.
That was compared with a $3.1m in the same span of 2020, with administrative costs rising sharply due to a September 2020 IPO and research and development that went from under $100,000 to more than $2m in preparation for clinical trials and as a result of chemical manufacturing controls.
Financial costs fell considerably to offset some of those increases. PainReform has a market capitalisation of around $23m.
The company reported that it had $18.4m on its balance sheet, leaving it a relatively long runway despite generating no revenue and increasing its cash burn substantially in the past year.
Read more: GM buys 25% stake in E-boat start-up Pure Watercraft