Oxford Biomedica (OXB) signs agreement with Cancer group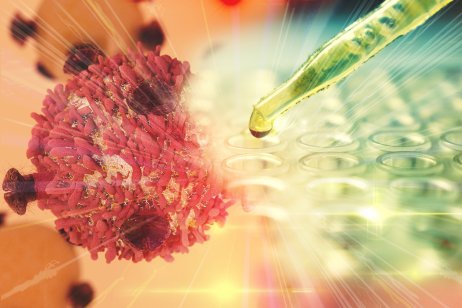 London-listed Oxford Biomedica (OXB), a gene and cell therapy company specialising in the development of gene-based medicines announced today it has signed a new licence and supply agreement (LSA) with Arcellx.
Arcellx is a biotechnology company that is developing a novel and adaptive idea for the treatment of cancer and autoimmune diseases.
The LSA would allow Arcellx a non-exclusive licence to Oxford Biomedica's LentiVector® platform for its application in select Arcellx CAR-T programmes and put in place a three-year clinical supply agreement.
CAR T-cell therapy is an innovative approach to program the immune system to attack cancer.
Next-generation technologies
"Arcellx is one of the leading next-generation CAR-T developers deploying a wide range of innovative technologies to bring innovative CAR-T products into development," said John Dawson, chief executive officer of Oxford Biomedica
"We are proud to be working with a leader in the field of CAR-T that shares our vision of delivering cell and gene therapies to save lives," he added.
According to the statement, under the terms of the LSA, Oxford Biomedica would receive payments related to the development and manufacturing of lentiviral vectors for use in clinical trials.
What is your sentiment on OXB?
Vote to see Traders sentiment!
Novartis extension
This partnership would build on the existing partnerships with Novartis and Bristol Myers Squibb, as well as the more recently announced partnership with Beam Therapeutics.
Oxford Biomedica announced in another update today that it agreed on an extension and update to its commercial supply agreement with Novartis for the manufacture of lentiviral vectors for several Novartis CAR-T products.
Under the new terms, the agreement was extended until the end of 2028 and Oxford Biomedica has regained the rights to its LentiVector® platform relating to three CAR-T targets, including CD19 targeted therapies.
As a result, the group now has the right to work with potential pharmaceutical and biotechnology partners other than Novartis across all CAR-T targets.
John Dawson commented on the strategic partnership with Novartis since 2014, and said this "updated supply agreement provides both companies with greater flexibility…and allows us to react to the rapidly growing dynamics of the commercial CAR-T sector.
Oxford Biomedica's stock price was down 2.33% in early morning trading today.
Read more: Oxford Biomedica reports revenue jump, Serum Institute investment