Oracle (ORCL) to buy CERN in $28.3bn health-care records deal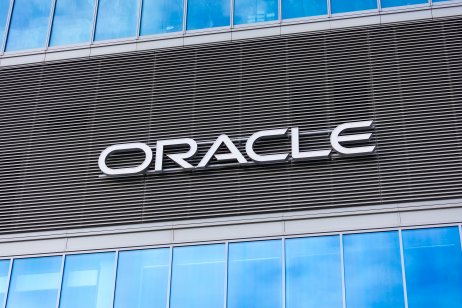 Oracle announced plans to acquire electronic health records company Cerner on Monday in a deal that sees yet another tech name entering the complicated and difficult to navigate health-care space.
Because of the strict regulatory disclosures governing health-care record keeping, the industry has been resistant to new cloud-based infrastructure. Oracle will look to change that mindset with its $28.3bn (£21.45bn) all-cash and equity deal for Cerner, representing the largest acquisition in the company's history.
Oracle will acquire Cerner through an all-cash tender offer for $95.00 per share, which is a nearly 20% premium over where Cerner's stock was trading prior to the Wall Street Journal reporting the potential deal on Friday.
Since then, Cerner's stock is up 14% to $90.60 per share and Oracle's stock is down 11% to $91.79 per share.
"Working together, Cerner and Oracle have the capacity to transform health-care delivery by providing medical professionals with better information – enabling them to make better treatment decisions resulting in better patient outcomes," Larry Ellison, chair and chief technology officer of Oracle, said in the announcement's press release.
"With this acquisition, Oracle's corporate mission expands to assume the responsibility to provide our overworked medical professionals with a new generation of easier-to-use digital tools that enable access to information via a hands-free voice interface to secure cloud applications. This new generation of medical information systems promises to lower the administrative workload burdening our medical professionals, improve patient privacy and outcomes, and lower overall health-care costs," said Ellison.
Tech enters the health-care space
Oracle is not the first tech giant to make the leap into health care.
In April, Microsoft announced a $19.7bn acquisition of cloud-based clinical intelligence provider Nuance Communications and Amazon is expanding its virtual health-care services across the US this year as investors wait for the retail giant to disrupt the industry.
Ultimately, for the tech companies it's all about leveraging the data, Morgan Stanley analysts said in a pair of reports obtained by Capital.com. Cerner has already talked about developing data analytics longer term through its current preferred cloud partner Amazon Web Services.
"Oracle cited the health-care industry as being of high strategic importance, citing success with large customers like Kaiser, Cleveland Clinic and the Mayo Clinic," Morgan Stanley analysts said. "We see parallels to the recently announced acquisition of Nuance by Microsoft."
What is your sentiment on ORCL?
Vote to see Traders sentiment!
Analysts' estimates
On Monday, Morgan Stanley upgraded Cerner to equal weight and a price target of $85 per share up from underweight at a price target of $77 per share.
But the analysts said they still have questions about how Oracle could monetise data that is ultimately owned by the hospital systems – not by Cerner.
"We think that the strategic premise of a potential acquisition (from) Oracle centres on Cerner's health system relationships and the value that brings to a large cloud provider," Morgan Stanley wrote.
"Cerner (uses) AWS to store and analyse data via AWS' artificial intelligence/machine learning functionality, with the end goal of developing a cognitive electronic health records company that could predict outcomes prior to occurrence. We believe that these features could be replicated in Oracle's cloud environment, but this may require heavy lifting," the analysts wrote.
Read more: Oracle (ORCL) up 10% after topping sales, earnings estimates