Oracle (ORCL) stock up 15% after strong earnings report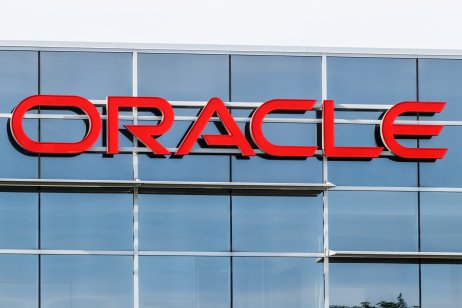 Oracle's stock skyrocketed more than 15% Friday as the US software giant continued to glow one day after delivering a strong earnings report.
Cowen and Company analyst Derrick Wood boosted his price outlook to $115 from $96 per share, based on the company's stronger-than-expected guidance.
Oracle's guidance for its next reporting period and fiscal year bettered Cowen and Wall Street's predictions, according to Wood. The company trades under the ticker ORCL on the New York Stock Exchange.
"Many investors have been skeptical about ORCL's ability to lift growth and this (quarter performance and guidance) should change a lot of minds," wrote Wood in a client note that he provided to Capital.com.
Rise follows Thursday's 10%-plus gain
Friday's price rise followed a 10%-plus gain in extended trading Thursday after Oracle issued its report following the close of markets.
Oracle beat Cowen and Wall Street's estimates for revenue and adjusted earnings per share. The company suffered a $1.25bn net loss due to the judgment on a lawsuit related to late co-CEO Mark Hurd's employment, which came after he joined Oracle from Hewlett Packard in 2010.
The latest reporting period served as Oracle's second quarter of 2022. If Oracle hits the high end of its revenue guidance for the next reporting period – 8% in constant currency – that would be the highest quarterly growth in 11 years since it bought Sun Microsystems, Wood added.
The constant-currency metric shows investors how companies performed regardless of foreign-currency movements.
EPS beat analysts' expectations
Austin, Texas-based Oracle reported adjusted earnings per share (EPS) of $1.21 while analysts polled by Dow Jones expected adjusted EPS of $1.11. Total revenue rose 6% to $10.4bn (£7.83bn).
Oracle delivered its strongest outperformance in about two-and-a-half years and management confidence "seems to be hitting new levels," said Wood. Meanwhile, constant-currency revenue growth hit its fastest level in four years.
Wood subsequently raised his constant-currency revenue growth estimate for the full fiscal year to 5.2% from 4.1%, noting that the increase will be offset by steep foreign-exchange headwinds.
The analyst lifted his EPS estimate for the full fiscal year $0.12 to $4.72 which, he said is above Wall Street's $4.70 EPS forecast.
Read more: Elon Musk sells Read more: Elon Musk sells $1bn in Tesla stock, thinks of quitting jobsbn in Tesla stock, thinks of quitting jobs