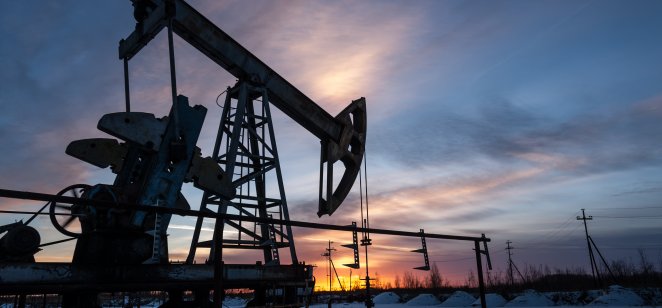 The Organization of the Petroleum Exporting Country (OPEC) has revised down its forecast of world oil demand for the last quarter of 2021 as the spread of Delta variant Covid-19 prompted fresh restrictions.
In a monthly report released on Monday, 13 September, OPEC lowered global oil demand in the fourth quarter by 110,000 barrels per day (bpd) to 99.70 million bpd, from last month's estimate of 99.82 million bpd.
"The increased risk of COVID-19 cases primarily fuelled by the Delta variant is clouding oil demand prospects going into the final quarter of the year," OPEC said in the report.
Delay in recovery
As a result, oil demand in the second half of 2021 has been adjusted slightly lower, partially delaying the oil demand recovery into the first half of 2022.
Markets are closely watching OPEC's reports for signs of recovery in demand after it crashed last year.
While the cartel trimmed oil demand for the last quarter, it has maintained its forecast for the entire year of 2021. OPEC estimated global oil demand to rise by 5.96 million bpd to 96.68 million, unchanged from last month's forecast.
2022 demand growth
OPEC increased its forecast for 2022's world oil demand by 4.15 million bpd from 3.28 million in last month's estimates as the pace of the recovery in oil demand is assumed to be stronger.
The Vienna-based organisation forecast global oil demand to recover to 100.81 million bpd in 2022, up from its previous estimate of 99.86 million.
"As vaccination rates rise, the COVID-19 pandemic is expected to be better managed and economic activities and mobility will firmly return to pre-COVID-19 levels," said OPEC.
Supply outlook
The revisions are based in both the OECD (Organisation for Economic Co-operation and Development) and non-OECD regions, with steady economic developments expected to support the partially delayed recovery in oil demand in various sectors, it added.
OPEC trimmed the forecast for liquids production from non-OPEC countries to 63.85 million bpd for the entire year of 2021, from 64 million bpd.
"The revisions are mainly due to oil production outages in North America in August, related to Hurricane Ida in the Gulf of Mexico and an explosion and fire on an offshore platform in Mexico," OPEC said.
OPEC output
In 2022, non-OPEC countries are forecast to produce 66.79 million bpd of liquids.
According to secondary sources, total OPEC crude oil production from its 13 members averaged 26.76 million bpd in August 2021, up by 150,000 bpd month-on-month.
Crude oil output increased mainly in Iraq, Saudi Arabia, the United Arab Emirates and Angola, while production decreased primarily in Nigeria.
Supply growth
For the 2021 oil supply forecast, OPEC sees growth in Canada, Russia, China, the US, Brazil and Norway. Conversely, the output is projected to decline in the UK, Colombia, Indonesia and Egypt.