OPEC+ hinting at not releasing additional oil supplies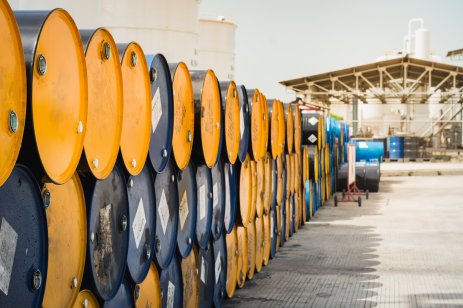 OPEC+ nations are meeting today and tomorrow to decide whether to release more crude oil into the global market or scale down supply after crude prices took a spectacular nosedive the last several days, caused by a new strain of the coronavirus and the US's oil reserves release.
On Wednesday, oil prices continued dipping into bear market territory. A barrel of West Texas Intermediate inched up slightly to $66.52 a barrel at 1:30 pm EDT (UTC -5) for January delivery, down from a three-year high in October of $86.
Reading tea leaves
Andrew Lipow, president of Lipow Oil Associates, told Capital.com that, due to the falling oil prices and the 50 million barrels released from the US's Strategic Petroleum Reserves (SPR), "I expect OPEC+ to postpone its production increase that would go into effect in January 2022."
Lipow's assessment was backed up by Diamantino Pedro Azevedo, Angola's energy minister and rotating OPEC president, whose statement during the opening address to OPEC may have hinted at the cartel's action.
"In these uncertain times, it is imperative that we – together with the non-OPEC countries – remain prudent in our approach and prepared to be proactive as market conditions warrant," Azevedo said.
Since August, the group has increased production by an additional 400,000 barrels daily to gradually offset massive cuts it made in 2020, when demand hit basement levels due to the pandemic and travel restrictions.
During the last two OPEC meetings, members rebuffed Washington and other nations' requests to pump more oil quickly into the global pipeline as an answer to rising energy costs as the world reopens from the pandemic shutdown.
Oil prices have since dropped, despite worries that the new Omicron variant will spread and trigger an extensive lockdown, reducing global energy demand.
US figures
On Wednesday, the US Energy Information Administration released its weekly report on supplies showing the nation has 433.1 million barrels in inventory, down 900,000 from last week and 54.9 million from a year earlier.
The American Petroleum Institute shows a modest drawdown in crude after 1.9 million barrels were released from the SPR. The large oil holding hub in Cushing, Oklahoma saw supplies dip by 747,000.
Meanwhile, Goldman Sachs said the oil price slide had been excessive, with the market now setting a price in a seven million barrel per day hit to demand. Rystad Energy said another wave of lockdowns could result in a three million barrels per day demand loss in the first quarter of 2022.
Read more: Oil prices gain even as uncertainty on Omicron lingers