What is OPEC?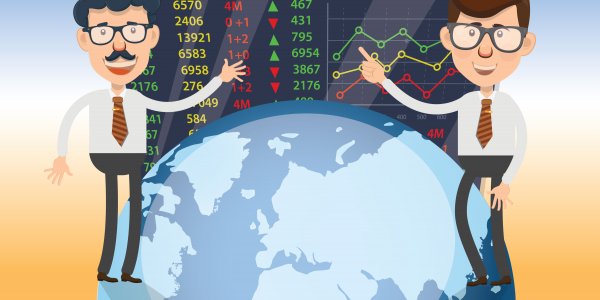 The Organisation of Petroleum Exporting Countries (OPEC) is a cartel comprised of 13 oil-exporting countries. A cartel can be defined as a coalition of independent parties formed to promote a mutual interest through market control or price manipulation.
The original group was formed in 1960 when Iran, Iraq, Saudi Arabia, Kuwait and Venezuela met and agreed to nationalise their oil production and coordinate output targets. Other countries that have joined OPEC since are: Libya, the United Arab Emirates, Algeria, Nigeria, Gabon, Angola, Equatorial Guinea and the Republic of Congo.
The 13 current members account for 40% of the world's annual oil production and approximately 79.4% of proven global reserves. The group meets regularly to agree on output targets in an effort to control global oil prices.
What does OPEC do?
OPEC is a permanent cooperative intergovernmental organisation designed to reduce control of the oil industry by large multinational corporations. All member countries share a commitment to ensure stable and profitable global oil prices.
The group's official website defines OPEC in a mission statement:
"The mission of the Organisation of Petroleum Exporting Countries (OPEC) is to coordinate and unify the petroleum policies of its member countries and to ensure stabilisation of oil markets in order to secure an efficient, economic and regular supply of petroleum to consumers, a steady income to producers, and a fair return on capital for those investing in the oil industry."
The organisation can be useful in helping to reduce the impact of major unforeseen global economic events. A recent example would be that of the COVID-19 pandemic in 2020 when disruptions to the global economy in the wake of lockdowns and travel restrictions caused a drastic reduction in oil consumption, and thus prices. The group agreed to reduce production to stabilise prices by reducing supply.
Earlier in its life the group wielded its significant economic power for political reasons. In 1973, OPEC, led by Saudi Arabia, put an embargo on oil sales to Western nations such as the UK and USA for supporting Israel during the Yom Kippur War. These production cuts resulted in a steep increase in prices and created widespread panic.
While OPEC could still wield its ability to turn off the supply of oil in the face of geopolitical pressure, the advent of North Sea oil production by the UK and Norway in the late 1970s, and the start of oil-shale fracking by countries such as the USA in the late 1990s, have reduced the group's influence. In current times the group is more interested in maintaining profitable price points and ensuring independence and equity with non-member producers.
What countries are in OPEC today?
The group comprises five founding members along with eight additional countries, while three countries having left the group. These countries are:

The group moved its permanent headquarters from Baghdad, Iraq to Vienna, Austria in 1965.
OPEC+
OPEC is now often referred to as OPEC+, a loose grouping of OPEC and 10 other oil producers who support OPEC's aims to control oil prices.
Chief among these is Russia, which supported a decision by OPEC in late 2016 to introduce production cuts. This boosted oil prices – but made fracking more economically viable.
There was a brief falling out between Russia and OPEC in March 2020, as the result of which OPEC flooded the market with cheap oil, causing the price to crash – and driving many US frackers out of business.
However in April 2020, Russia agreed to further production cuts to stabilise prices hit by the COVID pandemic. The latest move by OPEC+ producers has been an agreement in July 2021 to increase production once more.
Latest video