Omicron Covid-19 variant sets off strong market reaction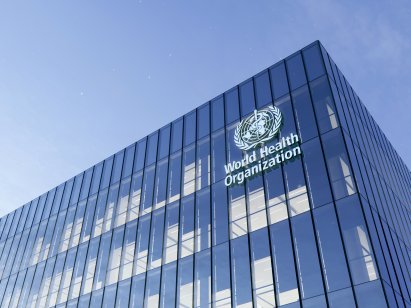 The World Health Organization on Friday designated an emerging Covid-19 mutation out of South Africa and Botswana as an official variant of concern (VOC) and gave it the name Omicron.
The number of Omicron cases is increasing in almost all provinces in South Africa and early research on the variant suggests it has "some worrying characteristics," said Maria Van Kerkhove, infectious disease epidemiologist for the World Health Organization.
"This variant has a large number of mutations, some of which are concerning," WHO wrote in a press release. "Preliminary evidence suggests an increased risk of reinfection with this variant, as compared to other VOCs."
Market reactions
The reactions from markets were "overly negative," said Bruce Yandle, a distinguished adjunct fellow for the Mercatus Center at George Mason University.
Omicron's designation as a VOC (as opposed to a lower classification as a variant of interest) came after markets took a beating in a short trading day. The Dow Jones Industrial Average closed 905 points lower for a 2.53% decline on the day and investors fled to the safety of US Treasuries where the 10-year benchmark rate fell 16 basis points to 1.48%.
"Of course, no one knows what Monday will bring to financial markets, but we can be glad that we have a weekend for economic agents to digest information and recalculate," Yandle said. "All else equal – and all else is never equal, of course – I expect we will see some recovery of equity market prices. … There will be lots of other news generated between now and Monday."
Vaccine protection
Vaccine makers have said the preventative shots are effective against previous variants of concern, but have not yet released studies on how the vaccines will react to Omicron.
Pfizer said it is studying Beta and Delta variants to establish a regulatory pathway for any updated vaccine that might be needed to address any future variant of potential concern.
"While Pfizer and BioNTech believe a third dose of their Covid-19 vaccine has the potential to preserve the highest levels of protective efficacy against all currently known variants, the companies are remaining vigilant and are developing updated versions of the Pfizer-BioNTech Covid-19 vaccine to potentially address specific variants," Pfizer wrote in a note on its website.
Likewise, the National Institutes of Health earlier this month released a study that showed the Moderna Covid-19 vaccine increased levels of neutralising antibodies against all earlier variants of concern in a primate study.
Omicron is most concentrated on the Southern continent of Africa and on Friday the US, Canada, the European Union and the UK announced new travel bans on people travelling from South Africa, Botswana, Zimbabwe, Namibia, Lesotho, Eswatini, Mozambique and Malawi starting Monday.
Read more: Dow drops almost 1,000 points on emerging coronavirus variant