Omicron continues to affect energy prices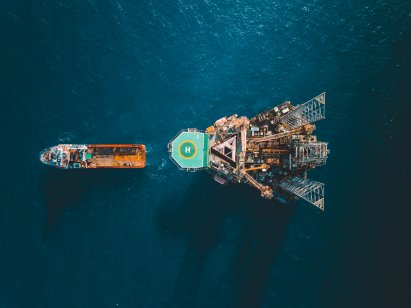 Oil prices have seen a minor rebound, with Brent crude trading at $68.76 and US crude at $65.57, after falling on news of the new Covid variant.
Oil prices have dropped by up to 20% over the past month as countries around the world reimposed travel restrictions following alarm over the Omicron strain.
Markets await a decision later today from the Organization of the Petroleum Exporting Countries (OPEC) on whether it is going ahead with planned production increases.
Doubt over OPEC output increase
The originally scheduled increase of 400,000 bpd is under question and markets are not now expecting this to go ahead.
There remains a possibility of OPEC cutting output in the new year, which would be in line with the cautious approach seen in prior sessions this year.
A report released by the US Energy Information Administration has revealed high summer jet-fuel inventories led to refineries processing less crude oil in the subsequent months.
However, decline in demand has led to crude oil inventories falling less than seasonally expected.
US natural gas traded at around $4.24 today, a 26% decrease from a high of $5.71 in early November.
Continuing travel restrictions are likely to further reduce demand in the near future.
What is your sentiment on Natural Gas?
Vote to see Traders sentiment!
Performance
Day range: $68.54 - $72.87
52-week range: $46.82 - $86.70
Day range: $66.41 - $67.36
52-week range: $43.92 - £83.83
Day range: $4.13 - $4.37
52-week range: $2.26 - $6.47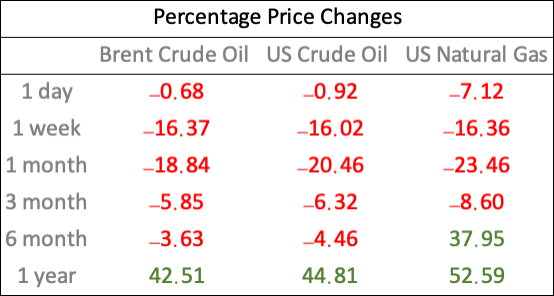 Price change – Credit: Capital.com
Read more: Energy storage firm Gelion (GELN) opens up on AIM debut
Read more: European stocks wobble on Omicron vaccine-escape worries