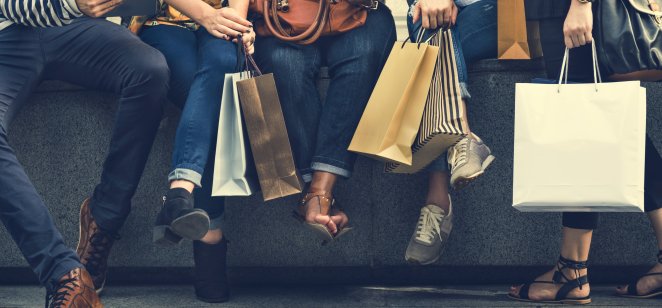 Two companies operating in discrete retail segments saw their stocks whiplashed in trading on Friday with Costco (COST) meeting earnings expectations while Gap (GPS) lowered its profit forecast.
Neither company is immune to red-hot inflation ramping up the prices of both consumer staples and discretionary products across North America.
In pre-market US trading, Gap stock plummeted 18% while Costco was down 2%. Traders warmed to the stocks by afternoon in New York, lifting Gap to a rise of 3% and leaving Costco up from the previous day. For the year to date, Gap stock is down 35% while Costco is down 17%.
Gap Inc. (GPS) stock price
Incorporated in 1969, Gap Inc. is an apparel retailer headquartered in San Francisco, California. It operates stores and brands such as Old Navy, Gap, Banana Republic and Athleta. It had 2,835 company-owned and 564 franchise stores at the end of 2021.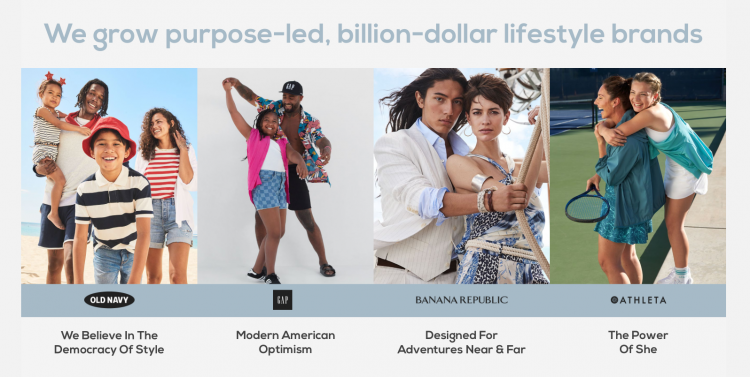 Gap
The company cut its profit outlook for the year due to a decline in sales at its budget-friendly Old Navy brand weighing on first quarter earnings.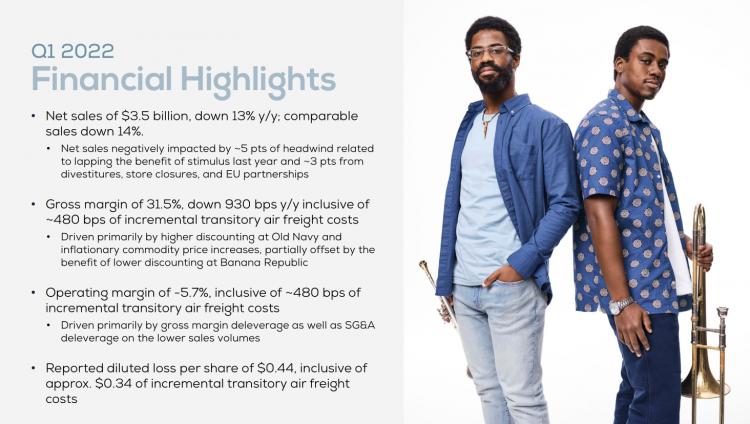 Gap
For the fiscal first quarter ended 30 April the retailer reported a loss of 44 cents per share on net sales which fell 13% to $3.47bn (£2.75bn, €3.24bn).
Analysts had been expecting a loss of 15 cents on revenue of $3.44bn, according to figures widely available on financial news sites.
Sales at Old Navy, which stocks clothing at the company's lowest price point, fell 19% to $1.8bn.
"Gap had warned on its fourth-quarter earnings call that Old Navy's merchandise mix was suboptimal and that the industry's logistical woes were making it difficult to fix the situation," Morningstar analyst David Swartz wrote in a recent note.
Meanwhile, overall same-store sales – an important metric in the retail industry – were down 14% and online sales were down 17%.
Industry-wide headwinds
"Our Q1 results and updated fiscal 2022 outlook primarily reflect industry-wide headwinds as well as challenges at Old Navy that are impacting our near-term performance," Gap CEO Sonia Syngal said in a statement.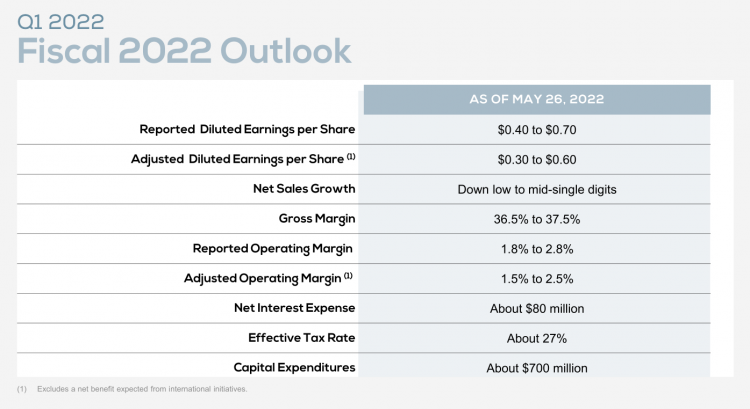 Gap
For its full year, Gap said it now expects earnings of between 30 to 60 cents per share, down from its prior range of $1.85 and $2.05 per share and significantly below analyst expectations of $1.30 per share.
The updated guidance reflects challenges at Old Navy, whose CEO departed last month. The company also cited a lockdown-related slump in China and inflationary pressures.
"Although investors have (understandably) lost confidence, we do not believe Gap is in any danger of falling into financial distress and think its Athleta and Old Navy brands are generally healthy," Morningstar's Swartz wrote.
"In the near term, the key for Gap will be to fix the issues at Old Navy as quickly as possible to salvage the second half of the year."
Costco (COST) stock price
Founded in 1976, Costco Wholesale is the third-largest retailer in the world, operating 830 warehouse stores in North and Central America, Europe, Asia and Australia. An annual membership is necessary in order to shop at Costco.
The company sells everything from petrol to $1.50 hotdogs from vast warehouses crammed with items such as food, clothing, electronics and personal care products.
What is your sentiment on GPS?
Vote to see Traders sentiment!
Costco met earnings expectations for its fiscal third quarter but fell short of same-store sales estimates.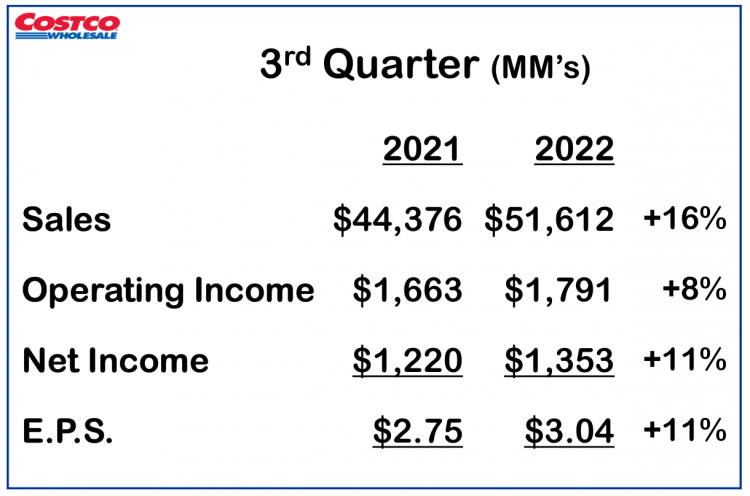 Costco
For its fiscal third quarter ended 8 May, Costco reported earnings of $3.04 per share on revenue of $52.6bn, meeting Wall Street profit expectations and beating them on sales.
Company-wide same-store sales however were up 10.8%, less than the 11.8% that analysts had been expecting.
The company was "benefiting from high member loyalty and good execution in a tough retail environment," Telsey Advisory Group analyst Joe Feldman commented in his latest research note.
"We believe Costco is executing well in this challenging operating environment. The company should remain a share gainer, with its solid sales and high membership renewal rates."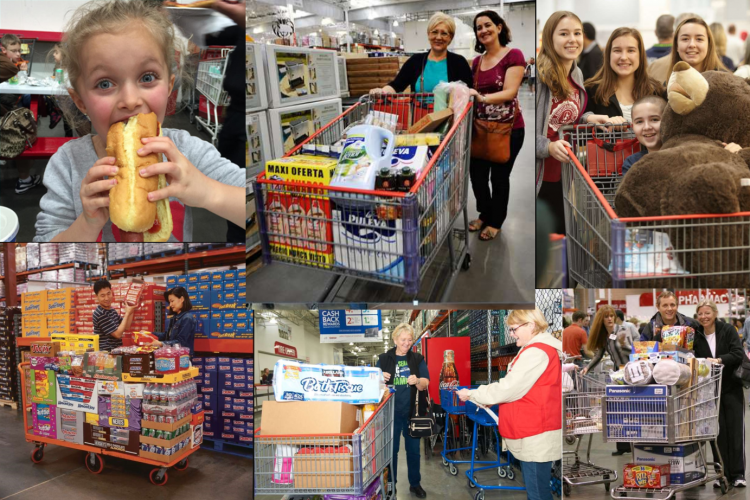 Costco
Another analyst reckons Costco may be shielded from the worst effects of inflation on consumers.
"Costco has seen little trade-down to this point, which is not surprising as we believe the chain is less exposed to the lower-income consumers that are bearing the brunt of inflationary pressure currently," Morningstar analyst Zain Akbari said in a note.
Despite inflation running coming off recent 40-year highs, Costco is keeping the price of one of its key items where it is.
"Let me just say the price, when we introduced the hot dog-soda combo in the mid-'80s, was $1.50. The price today is $1.50, and we have no plans to increase the price at this time," Costco's SVP for Investor Relations and Treasury Robert Nelson said on an earnings call.
Morningstar's Akbari was "not surprised" by the company's plans to not raise membership fees.
"As inflation's impact becomes more acute among moderate and higher-income households, we expect the value of a membership to rise despite a fee increase, leaving the firm well-positioned despite an uncertain retail environment."
Further reading...