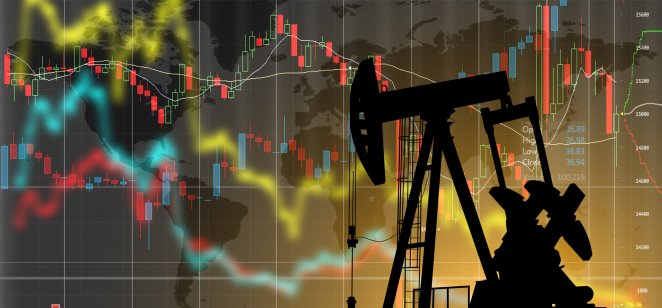 Content
Geopolitics influences oil prices – history and the current Ukraine-Russia conflict has taught us that – and one thing to watch that could cause another market swing, according to analysts, is the revival of the 2015 Iran nuclear deal.
US Crude Oil spot price
Why? Because Iran ranks very high when it comes to proven crude oil reserves, and Europe, in particular, needs to replace the commodities it was getting from Moscow – and Iran could help with that if negotiations go the way the West wants.
What is your sentiment on Oil - Brent?
Vote to see Traders sentiment!
Brent Crude Oil spot price
The European Union said on Monday 8 August that it had put forward a final text to revive the deal as indirect talks between US and Iranian officials ended in Vienna.
It follows months of negotiations with a reply expected from Iran by Tuesday morning.
Under the 2015 agreement, Iran halted its nuclear program in return for relief from the US, EU and UN sanctions. However, former US President Donald Trump went back on it and instead restored sanctions, prompting Iran to violate the agreement.
What a revived deal would mean for oil prices?
According to Barrons, Iran could most likely increase oil production by more than 1 million barrels a day (mb/d) this year. That would raise global production by about 1.5%.
It doesn't make up for the crude loss from Russia but one analyst at S&P Global Commodity Insights said to Capital.com that in theory higher exports from Iran should at least stabilise oil prices and offset a proportion of the excluded Russian barrels.
For perspective, in November 2021, Europe imported a total of 4.5 mb/d of oil from Russia (34% of its total imports), of which 3.1 mb/d was crude oil and feedstocks and 1.3 mb/d oil products, according to IEA figures.
Oil price outlook: what do the analysts think?
Tristan Reilly, a senior energy analyst at Berkeley Energy Services, shared his thoughts with Capital.com on Monday on what a revived Iran deal may do to oil prices.
| | |
| --- | --- |
| Long position overnight fee | -0.0120% |
| Short position overnight fee | 0.0026% |
| Overnight fee time | 21:00 (UTC) |
| Spread | 0.020 |
| | |
| --- | --- |
| Long position overnight fee | 0.0240% |
| Short position overnight fee | -0.0439% |
| Overnight fee time | 21:00 (UTC) |
| Spread | 0.03 |
| | |
| --- | --- |
| Long position overnight fee | -0.1297% |
| Short position overnight fee | 0.0928% |
| Overnight fee time | 21:00 (UTC) |
| Spread | 0.005 |
| | |
| --- | --- |
| Long position overnight fee | 0.0486% |
| Short position overnight fee | -0.0747% |
| Overnight fee time | 21:00 (UTC) |
| Spread | 0.04 |
"A normalisation of relations between Iran and the US would have a significant impact in bringing down global crude and product prices. However, both administrations are happy with the current status quo. The Democrats don't want to give the Republicans any ammunition of 'going soft on Iran' ahead of the US midterm elections. Whilst Iranian hardliners understand they are still earning higher revenues than in previous years so there is less of a pressing need to compromise on red lines.
"If Iran goes for the deal then the above quote doesn't really work. I don't think they will go for it. But the ball seems to be in their court right now," Reilly said.
Niccolo Bigalli, a quantitative analyst at BNP Paribas, also gave his personal view – and not that of BNP – on what oil prices may do in the event of an Iran deal.
"I would say that for now these are just indeed talks and albeit claims that a deal could indeed be reached soon, is about talks that we speak. Besides, if Iran comes back in the market the addition in the supply side would definitely be of interest to monitor and considering the further contribution Libya is providing it could create some good cushion to prices. However, considering that oil production is still below peaks and that demand side is heavily influenced by China's lockdowns and low refining output, I wouldn't consider the downward pressure to be as strong," he told Capital.com on Monday.
Oil volatility to remain?
The price of Brent crude ended the week on Friday at $98.15 after closing the previous week at $94.92. The price of WTI was at $92.09 after closing the previous week at $89.01.
"The price movement aligned with our expectation that oil prices would rebound," analysts at Stratas Advisors said in a note to clients on Monday.
Looking forward, the group said it is expecting continued volatility in the oil price because of the uncertainty pertaining to macroeconomic and geopolitical developments coupled with the fragility of the supply/demand fundamentals.
"While there continues to be noise about the western powers and Iran being on the verge of a nuclear deal – we remain sceptical. That said, it appears that the EU and the Biden Administration are willing to make concessions to reach a deal. It is being reported that sanctions would be reduced on the Islamic Revolutionary Guard. The relief would allow for non-US citizens to do business with companies which have dealings with the Islamic Revolutionary Guard. Regardless, our view remains that such a deal would be met by stiff resistance from elected officials, as well as voters. As such, we do not believe that there will be a deal anytime soon that will allow for Iran to move more oil onto the market," Stratas Advisors said.
Further reading