Oil prices tick higher with eyes on OPEC meeting, Iran talks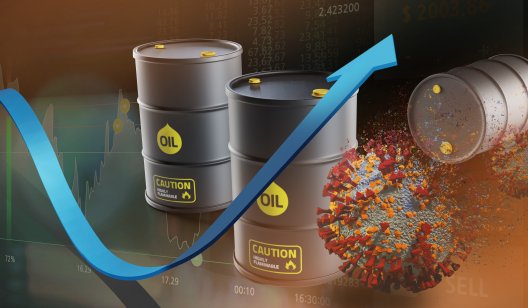 Oil prices extended gains for a second day on Tuesday in Asia as markets are still reassessing the likely impact of the Covid-19 Omicron variant on demand, while keeping eyes on Organization of Petroleum Exporting Countries' (OPEC) meeting this week and Iran nuclear talks.
International benchmark Brent crude oil futures climbed 1.26% to $74.13 per barrel, while West Texas Intermediate (WTI) advanced 1.60% at $71.07/bbl.
"It is still too early to sensibly assess the risk that Omicron poses and this uncertainty is likely to add further volatility to the oil market," ING Group said in its note on Tuesday.
Eyes on OPEC
The OPEC led by Saudi Arabia and its allies (OPEC+) will go ahead with its monthly meeting as scheduled for Thursday, after the group delayed a technical meeting to the later in the week. The meeting was delayed as the group hopes to get more information on Omicron.
Markets are expecting that OPEC will decide to suspend a 400,000 barrels per day (bpd) output increase for January 2022.
"The uncertainty of this latest variant will also make the job of OPEC+ more difficult. We would not rule out the group pausing its supply increases over January," ING said.
Iran nuclear talks
Markets were also keeping eyes on talks to revive a 2015 nuclear deal between Iran and major nations.
Diplomats from Iran and five countries that signed what is known as the Joint Comprehensive Plan of Action – China, France, Germany, Russia and the UK – resumed talks on Monday afternoon in Austria, BBC News reported. US representatives participated in the meeting indirectly.
The European Union official chairing the talks, Enrique Mora, said as quoted by BBC that he felt "extremely positive" after they concluded.
More Iran oil
"How these talks evolve in the coming weeks is important for the oil market. Lifting sanctions on Iran would see a sizeable increase in Iranian supply," ING Group said.
According to ING, Iran currently pumps 2.5 million bpd, compared to 3.8 million bpd before the US pulling out of the nuclear deal.
Read more: Crude futures bounce back Monday