Oil prices retreats on lower travel expectations due to Omicron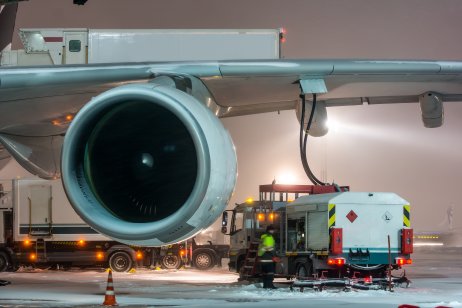 Oil prices fell on Wednesday after International Energy Agency (IEA) forecast that the market will swing back to surplus, heightening concerns about the impact of the Omicron coronavirus variant on oil demand.
Brent crude oil futures, the international benchmark, dropped 0.83% to $73.13 per barrel (bbl). West Texas Intermediate slipped 0.98% to $70.04/bbl.
IEA in its December Oil Market Report forecast a surplus of 1.7 million barrels per day (bpd) in the first quarter of 2022, pushed up by a steady rise in supply combined with easing demand due to a surge in Covid-19 new cases.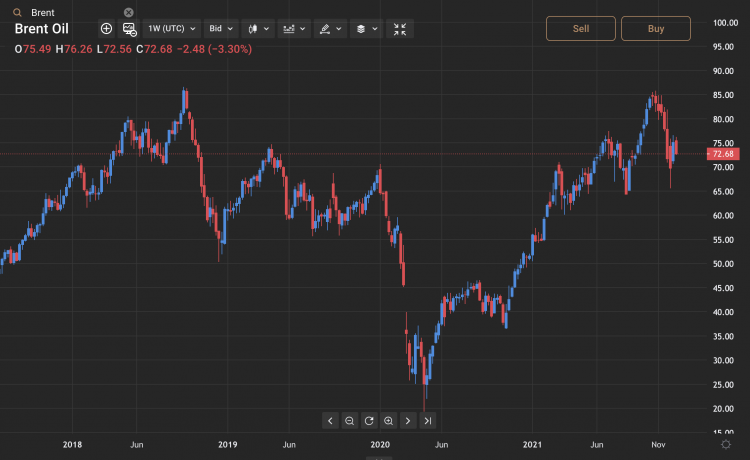 Brent price movement - Credit: Capital.com
Demand concern
"Omicron is still the dominant factor. Markets remain concerned over oil demand as some lockdowns in Europe and US are tightening restrictions," Lukman Leong, analyst at Jakarta-based Deu Calion Futures told Capital.com.
UK reported the first death due to Omicron on Tuesday, while the US last week introduced stricter travel restrictions for international travellers.
IEA has revised down its global oil demand forecast for 2021 and 2022 by 100,000bpd on average as new international travel restrictions related to Omicron is expected to reduce jet fuel use. The agency forecast global demand to grow by 5.4 million bpd in 2021 and a further 3.3 million bpd in 2022.
What is your sentiment on Oil - Brent?
Vote to see Traders sentiment!
Short-term volatility
On the other hand, the Organisation of Petroleum Exporting Countries (OPEC) has a more bullish outlook. In its December oil report early this week, OPEC expected the impact of Omicron would be mild and short-lived as the world becomes better equipped to manage Covid-19 and its related challenges.
The group has kept its forecast on world oil demand growth unchanged at 5.7 million bpd for 2021 and 4.2 million bpd in 2022 from last month's estimate. Total global oil demand is forecast to reach 96.5 million bpd in 2021 and 100.6 million bpd in 2022.
"The divide suggests volatility is likely to remain high in the short term," ANZ Research said in a note on Tuesday.
Read more: Cleaner energy to dampen oil, gas and coal demand after 2025