Oil prices fall on uncertain new year demand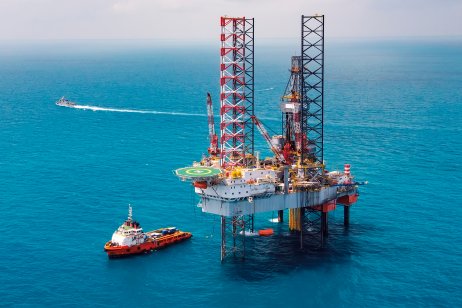 The World Health Organisation (WHO) is due to have a meeting today on the implications of the Omicron Covid variant.
On Tuesday, WHO director-general Dr Tedros Adhanom Ghebreyesus made a statement warning countries should not underestimate the new strain.
He said Omicron already existed in most countries and vaccines alone would not stop the spread. The WHO meeting today will bring more clarity to the situation.
Prior to the discovery of Omicron, the Organization of the Petroleum Exporting Countries (OPEC) had decided to go ahead with an increase in oil supply for January 2022.
Increased demand
As it stands, OPEC expects demand to increase in the first quarter of 2022. "The impact of the new Omicron variant is expected to be mild and short-lived, as the world becomes better equipped to manage Covid-19 and its related challenges," it said.
However, oil supplies have already been anticipated to be greater than demand during the remainder of 2022, according to the US Energy Information Administration (EIA).
The discovery of Omicron has brought excess supply concerns into focus, potentially causing oil prices to fall further than expected in the new year.
Oil prices appear to be stable for now, with Brent crude trading at around $73 and US WTI crude at around $70, a slight decline from yesterday.
Six-month Brent and WTI crude oil spot price chart as of 15 December 2021 – Credit: Koyfin
The National Oceanic and Atmospheric Administration (NOAA) has predicted warmer weather this winter for most of the United States, keeping demand for natural gas low. US Natural Gas traded around $3.80, almost 25% lower than four weeks ago.
What is your sentiment on Natural Gas?
Vote to see Traders sentiment!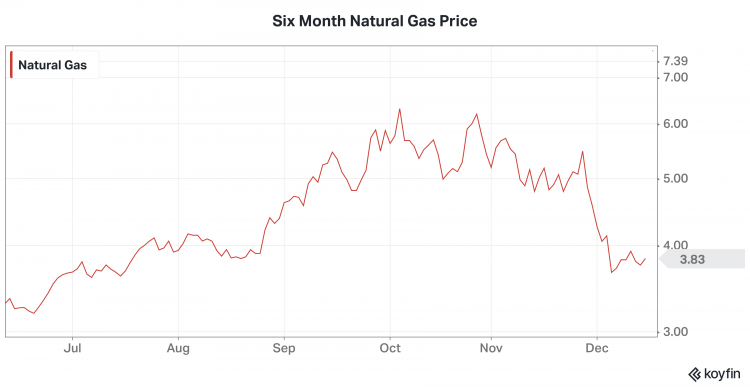 Six-month natural gas spot price chart as of 15 December 2021 – Credit: Koyfin
Performance
Day range: $73.03 - $75.16
52 week range: $49.13 - $86.70
52 week price change: 44.64%
10-day Exponential Moving Average (EMA): $74.04
14-day Relative Strength Index (RSI): 40.37
Day range: $69.58 - $70.43
52 week range: $46.16 - £83.83
52 week price change: 48.53%
10-day Exponential Moving Average (EMA): $70.79
14-day Relative Strength Index (RSI): 41.15
Day range: $3.68 - $3.84
52 week range: $2.26 - $6.47
52 week price change: 41.72%
10-day Exponential Moving Average (EMA): $3.96
14-day Relative Strength Index (RSI): 36.94
Read more: Cleaner energy to dampen oil, gas and coal demand after 2025
Oil prices retreats on lower travel expectation due to Omicron