Oil prices extend drop on US stockpile increase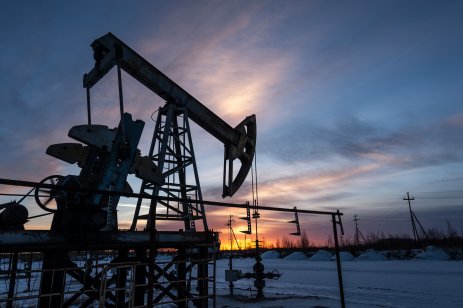 Crude oil price dropped for the second day on Thursday after data showed larger-than-expected rise in US oil stockpiles and after US Energy Secretary indicated that the country is ready to release its strategic petroleum reserve to cool off energy prices.
International benchmark Brent crude oil fell 0.62% to $80.58 a barrel (bbl), after it briefly hit above $83/bbl on Wednesday. US West Texas Intermediate shed 0.96% to $76.69/bbl.
The Energy Information Agency in its weekly inventory report released on Wednesday showed that US crude oil inventories rose by 2.3 million barrels over the week.
Larger than expected
The increase was more than the roughly one million barrels increase the market was expecting and larger than the 951,000 barrels reported by the American Petroleum Institute the previous day, analysts at ING Group said in its note on Thursday.
The sentiment was further dampened by a statement from US Energy Secretary Jennifer Granholm that "all tools were on the table" as the Biden administration tried to contain rising gasoline prices, Financial Times reported. Granholm referred to the release of US' Strategic Petroleum Reserves (SPR).
The SPR, located in the Gulf of Mexico, is the world's largest supply of emergency crude oil, according to US Department of Energy. Managed by the Department of Energy, the SPR currently holds 622 million of barrels of crude oil which if it's refined into gasoline will be enough to fill about 1.3 billion of large sedans.
Export ban
Granholm also did not rule out reimposing a crude oil export ban which was lifted in 2015 after it had been in place for 40 years.
"If an export ban was the route the US decided to take, we would likely see a widening in the WTI-Brent spread," ING said.
Read more: Oil leaks out of engine of futures trading