Oil prices ease as markets await fresh guidance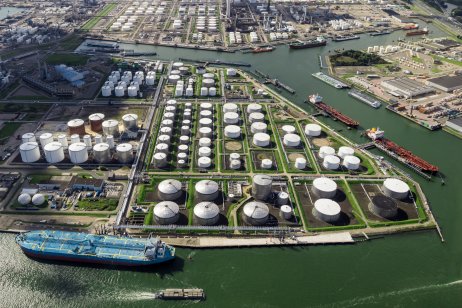 Oil prices retreated on Wednesday as markets are seeking for fresh clues while watching closely for any announcement from the US on its policy to cool gasoline prices.
Brent crude oil futures, the international benchmark, dropped 0.59% at $81.94 per barrel (bbl). West Texas Intermediate fell 0.94% to $80/bbl.
"The oil market continues to lack direction. Participants continue to wait for signals from the US administration on whether they will release oil from the Strategic Petroleum Reserves (SPR)," ING Group said in its note on Wednesday.
Short-term relief
"The hesitation appears to be because the market outlook is more comfortable in 2022, while an SPR release would also only offer short-term relief to the market," ING added.
In addition, ING noted, there is potential for Organization of Petroleum Exporting Countries (OPEC) and its partners (OPEC+), to counter US' release of its SPR by delaying their supply increase.
Markets also ignored the International Energy Agency's monthly oil report released overnight.
What is your sentiment on Oil - Crude?
Vote to see Traders sentiment!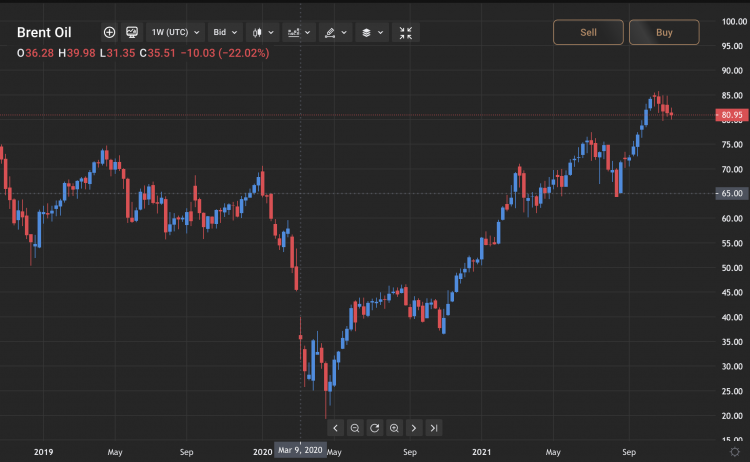 Brent crude price movement - Credit: Capital.com
Oil demand strengthening
The International Energy Agency (IEA) in its November oil report keeps its forecast for oil demand growth unchanged from last month's report at 5.5 million barrels per day (bpd) for 2021 and 3.4 million bpd in 2022.
The agency said it maintains its forecast because despite global oil demand is strengthening due to robust gasoline consumption and increasing international travel with more countries reopening their borders, new Covid-19 waves in Europe, weaker industrial activity and higher oil prices will temper gains.
Meanwhile, global oil production is already rising. In October, oil supplies leapt by 1.4 million bpd to 97.7 million bpd with the US post-hurricane recovery accounting for half the increase.
US oil supply
The agency expects an additional boost of 1.5 million bpd in November and December even as OPEC+ disregarded pleas from major consumers to ramp up beyond a monthly allocated 400,000 bpd to cool prices.
"Over this period, the US is now poised to provide the largest increase in supply of any individual country," IEA said in the report.
IEA raised its forecast for US oil production by 300,000 bpd for the fourth quarter of this year and 200,000 bpd on average in 2022. The US is set to account for 60% of 2022 non-OPEC+ supply gains, now forecast at 1.9 million bpd.
"Even so, the US will not return to pre-Covid rates until the end of 2022," the agency said.
Read more: Record-high coal production puts price pressure on oil