Oil prices continue rally as Omicron concerns ease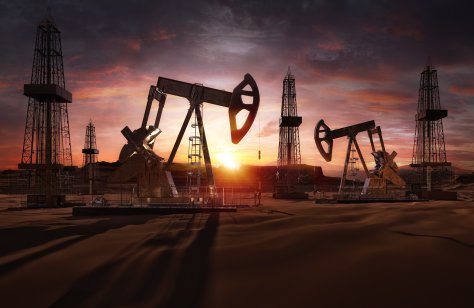 Oil prices extended gains on Monday in Asia as concerns about the impact of Covid-19's Omicron variant on oil demand eased following a slew of promising travel data.
International benchmark Brent crude oil futures gained 1.16% to $76.02 per barrel (bbl). West Texas Intermediate advanced 1.31% to $72.61/bbl.
"Omicron appears to be less severe. It's different to the Delta variant which has proven to have claimed lives," said Wahyu Laksono, the founder of Jakarta-based foreign exchange trading community platform Traderindo.com, told Capital.com.
The World Health Organization (WHO) said last week, as reported by The Guardian, that no deaths due to the Omicron variant have yet been reported.
Improving traffic
"In addition, (global) oil production is at risk because of underinvestment. Furthermore, once economies reopen, energy prices will become more expensive," Wahyu added.
Data also showed travel was on a rebound. Flightradar24 data indicated US flights are back to their 2019 level and US highways are also at their most congested since the pandemic began, according to ANZ Research on its note on Monday.
Transportation analytics INRIX Inc on 2021 Global Traffic Scorecard showed last week the average American driver lost 36 hours due to congestion. It is a 10-hour increase from 2020, but 63 hours below pre-pandemic levels. London topped the list of cities in the world most impacted by traffic congestion with drivers losing 148 hours in 2020, INRIX data show.
Rising cases cap price gains
"However, the rising case numbers are stopping confidence getting too high," according to ANZ Raesearch.
Reuters reported that the US crossed 50 million coronavirus cases on Sunday amid the ongoing threat of the Delta variant and the spread of the newly discovered Omicron variant.
An additional 1,239 Omicron cases have been found in the UK, Sky News reported on Sunday, bringing the total number of confirmed cases of the variant to 1,898.
Eyes on Iran talks
ANZ Research added that markets are also keeping an eye on ongoing talks between Iran and the world's powers to resume the 2015 nuclear deal. A successful negotiation could see sanctions against Iran lifted, allowing the country to resume its oil exports.
"Under a scenario where US sanctions are lifted, Iran oil output could jump by over 1 million barrels per day," according to ANZ Research.
But Reuters reported on Sunday that Iran said European countries had failed to offer constructive proposals to help to revive a 2015 nuclear deal, after Britain said there was still time for Tehran to save it but that this was the last chance.
Read more: US crude oil sees bounce Friday morning