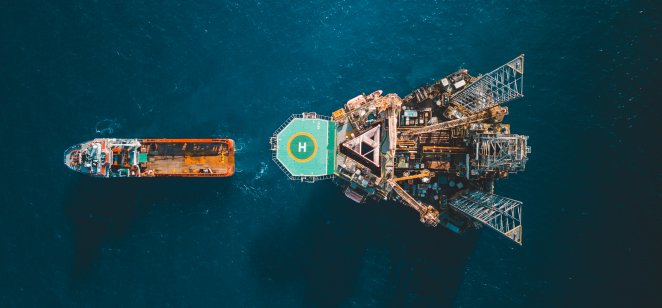 Crude prices climbed again this morning as oil producers marked the first anniversary of an historic deal to cut output.
Brent crude was up 0.75% at $66.14 a barrel, while West Texas Intermediate (WTI) was 0.82% higher at $62.42.
One month ago, Brent traded at $55.53 on 29 March, while WTI changed hands on then same day at $61.56. Three months ago, on 27 January, Brent was priced at $55.53 and WTI at $52.85.
"Existential crisis"
For both crudes, the three-monthly low point was back in January, with Brent trading at $55.04 on 29 January and WTI selling at $52.20 on the same day. Brent's three-monthly high was seen on 11 March, at $69.63, while for WTI it took place on 5 March, at $66.09.
The 13-nation energy cartel, the Organisation of Petroleum Export Countries (OPEC) celebrated the first birth of a "declaration of co-operation" (DoC) between OPEC members and supportive non-members, the so-called NOPEC group. It said: "The market has come a long way in a remarkably short time. Only a year ago, the increasingly sombre news about COVID-19 and its impact on economies around the world crushed oil demand and stockpiles grew.
"The oil market faced an existential crisis. Concerted action was needed."
Deal led to global cut
The deal cut almost 10% out of global supply and helped to steady prices. OPEC added: "With the benefit of hindsight, we now know that 12 April 2020, marked a crucial milestone in addressing the looming oil market imbalance. On that day, the OPEC and non-OPEC countries in the DoC met on screen to undertake the boldest action since their collaboration began in December 2016."
But OPEC secretary general Mohammad Sanusi Barkindo warned: "Today, we need to decide on the next steps as we chart a path for the second quarter of 2021 and beyond.
"What is clear is that we cannot be taken in by all the market euphoria and believe our work is done. We cannot get ahead of ourselves. We need to proceed with caution, guided by the data and analysis so as to continue to make informed decisions."
What is your sentiment on Oil - Brent?
Vote to see Traders sentiment!
More drilling in UK waters
Elsewhere in the energy world, the UK announced it would be issuing new licences for drilling oil and gas in the North Sea. Some have suggested this conflicts with Britain's commitments on climate change, but the government says safeguards will be in place.
The BBC reported: "Ministers insist that their strategy will work. So-called 'checkpoints' will be introduced that take into account domestic demand for oil and gas, projected production levels, the increase in clean technologies such as offshore wind, and the sector's progress in cutting emissions."
On the other side of the world, a huge fire has ripped through an Indonesian oil refinery in West Java. The blaze at the Balongan refinery has injured at least five people, and the cause remains unclear.
Trade Brent Crude Oil Spot CFD