Oil prices advance on tight supply as demand climbs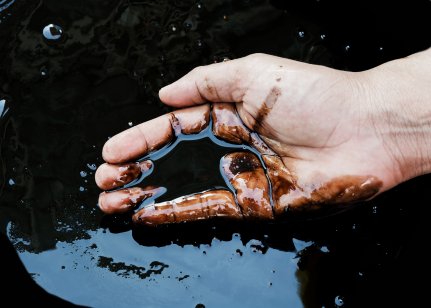 Oil prices extended gains from last weekend on Monday morning in Asia as tight supply persist while demand has kept rising ahead of winter and more economies opened up after lifting Covid-19 restrictions.
International benchmark Brent crude futures rose by 0.72% to $83.25 a barrel (bbl). US West Texas Intermediate futures gained 0.96% to $84.56/bbl, highest since October 2014, data from economic data provider Trading Economics showed. Oil prices have soared more than 50% this year as countries are recovering from the rippling effect of the coronavirus pandemic.
"There is no change in the supply-side, but demand is picking up. This is supportive for oil prices," said Lukman Leong, analyst at Jakarta-based Deu Calion Futures.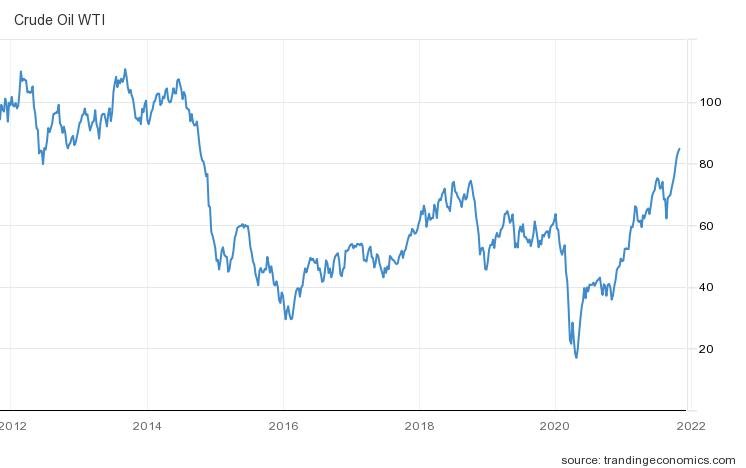 West Texas Index crude oil futures - Credit: Trading Economics
Tight supply
"OPEC+ is cautious about rising production although prices are already high as countries are opening their economies. US also does not have plans to release their oil inventory," he added.
Bloomberg reported on 22 October that stockpiles in Cushing, Oklahoma, US biggest crude depot, were quickly approaching critical level. Stockpiles dropped by more than four million barrels over the past two weeks to 31 million tonnes, while traders believe a minimum level of stockpiles for normal operation is 20 million tonnes.
The rapid depletion in Cushing reflected tight global supplies which may drive prices even higher.
Price rally to continue
The Organization of Petroleum Exporting Countries (OPEC) and its non-OPEC partners led by Russia have been under pressure to increase production. However, on 23 October, Saudi Arabia said, as reported by Bloomberg, that oil producers should not take the rise in prices for granted because the coronavirus pandemic could still hit demand.
"Oil prices will creep up ahead of winter unless OPEC+ release more oil or US release its strategic reserve," Leong said.
Read more: Crude futures climb for 9th straight week