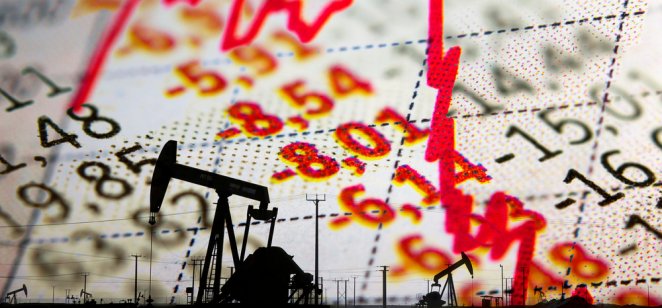 Benchmark oil futures slightly declined on Tuesday after the US Energy Secretary said that President Joe Biden had not ruled out restricting the export of crude in order to help ease fuel prices – and as coronavirus lockdowns in China altered the sentiment on demand.
Brent dropped 0.3% to $113.07 a barrel, while US West Texas Intermediate (WTI) slid 0.3% to $109.93 a barrel.
However, oil prices remain directionless overall, according to David Jones, chief market strategist at Capital.com.
"Perhaps the best way of describing the oil price moves at the moment is lots of day-to-day excitement, no real overall direction. For more than two months the price of oil has been stuck in a wide sideways range and although news comes out to push it for a short period of time in one direction or another, it typically runs off momentum and trades back around its middle point around $105 a barrel."
Will oil prices see fresh highs?
Jones said it seems unlikely that this trend is going to change any time in the future.
"Traders seem reluctant to commit too much when the price pushes above $110 as it did on Tuesday so unless there is a major piece of news, I think any hopes of oil setting fresh highs for the year any time soon are set to be disappointed. Let's not forget that at its current level, oil is already up by around 50% for the year-to-date, so ongoing consolidation around where we are now would not be that unusual an outcome for the months ahead," he added.
What could cause oil prices to fall?
Piero Cingari, commodities analyst at Capital.com, noted that the general trend in oil prices remains positive, despite the fact that prices have retraced roughly a quarter of the rise that occurred between December 2021 and March 2022.
"Even though there are worries about China's economy, which is the second largest consumer of oil in the world, crude oil prices have been holding up well recently because of supply risks. On the one hand, there are fears about a European ban on Russian crude oil imports, while on the other hand, oil companies have been underinvesting in recent years anticipating the green shift.
"That implied a tight supply-demand balance in the crude market, resulting in price premiums. Only a material decline in demand – which may happen in the case of a recession in Europe or the United States – could cause oil prices to fall. This occurrence, however, is not yet imminent," Cingari said.
Political events that could move the price
As mentioned by Cingari, traders are watching what's happening in China – as the country's lockdowns to contain a Covid-19 outbreak has eased demand on oil prices.
What is your sentiment on Oil - Brent?
Vote to see Traders sentiment!
However, a change in China's consumption and increased demand for crude again could add to price pressures.
The crisis in Ukraine also continues to cast a shadow over oil markets, as also highlighted by Cingari. Russia's invasion prompted the West to implement heavy sanctions against trading in Russian commodities. The European Union (EU) could go further this week and ban Russian imports completely.
Germany's economy minister said in Davos on Monday that the EU will likely agree to an embargo on Russian oil imports within days – a move energy analyst Osama Rizvi thinks will certainly push up the price of oil.
"We can easily see $150 and $200 is a possibility, albeit distinct. What will cause such an extraordinary spike? Ban on Russian oil and gas. Furthermore, diesel and distillate inventories are almost 25% below their 5 year average. This looming supply crunch is another dimension that may cause the markets to react in an exaggerated manner," he told Capital.com.
Fernando C. Hernandez, principal at Hernandez Analytica, told Capital.com that traders should watch this year's hurricane season for potential impact on oil prices as well.
"Hurricane Ida affected the US in August of 2021, and caused oil prices to increase by 10%, as the US Gulf Coast refineries were impacted. It is key to note that the US not only leads the world in oil refinery throughput, but it is also the leading oil producer and consumer," he said.
Read more